This Pioneer head unit is a bargain at $230 when you look at the features:
50W x 4 Channel MOSFET Amplifier
6.1" WVGA Touchscreen Display
DVD/CD Player
Bluetooth for hands-free calling and audio streaming
Pandora Internet Radio Control
Rear Camera Input
If you use Visa Checkout and promo code VISACHECKOUT, you'll get an additional $20 off as well. [ Pioneer AVH-X2600BT Double Din 6.1" Multimedia DVD Receiver, $230]
---
From afar, these Bluetooth speakers look like simple blocks of wood; perhaps some kind of minimalist IKEA decoration. Take a closer look though, and there's a lot going on.
Both the dark and light model feature an LED alarm clock on the front that seems to glow straight through the wood, and Bluetooth speaker built into the sides. The slightly more expensive dark one adds a USB charging port, and even NFC for easier pairing with your phone. If any of that sounds appealing, they're both absolute steals at $35 for the light model, and $39 for the dark, today only. Check out the details below.
G/O Media may get a commission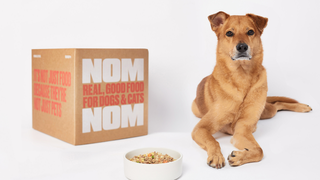 GOgroove Bluetooth Stereo Speaker & Wooden Alarm Clock with LED Time, NFC Pairing, USB Charging ($39) | Best Buy
GOgroove Bluetooth Wireless Stereo Speaker & Wooden Alarm Clock w/ LED Time, Temperature Display ($35) | Amazon | Use code SAVETYMS
---
Your car can never have too many USB ports. [ Volmate 6.6A / 33W Rapid 3-Port USB Car Charger, $11 with code V66A8OFF]
---
If your fuel system could use a little TLC, Advance Auto Parts is taking $2 off bottles of Gumout today. [ Gumout Multi-System Tuneup, $7]
---
It might be too big to keep with you at all times, but this highly-rated RAVPower 14,00mAh external charger is great for camping, power outages, and long flights. It's never a bad idea to keep one around. [RAVPower Deluxe External Battery CHARGER 14000mAh, $30]
---
Everyone needs a few good pairs of jeans, and today only, Amazon is taking50% off select denim products from Lucky Brand for men, women, and kids. [Get 50% Off Lucky Brand DenimToday at Amazon]
---
The whole line of Philips' life-changing Wake-Up Lights were on sale a few weeks ago, but if you missed out, the high end model is marked back down to within $10 of the lowest price ever. [New: Philips HF3520 Wake-Up Light, $120]
---
It's cheap to upgrade your headlights with these discounted GE Nighthawk replacements. [ GE Nighthawk Replacement Bulbs]
But if all you really need to do is clean your headlights, you can save an additional $2 on the full line of 3M headlight restoration kits. [$2 off Headlight Restoration Products]
---
In perhaps the least-surprising vote ever, Eneloops ran away with the title of Best Rechargeable Batteries.
---
We're in the process of ramping up our Facebook content, and we'd love if you liked us and told your friends to do the same. We promise to put things that you actually want to see in your news feed.
---
Inventory
---
Auto
Tools
Home
Kitchen
Fitness
Camping & Outdoors
Kids
Apparel
Bonus
---
Media
---
Movies & TV
Books & Magazines
Apps
Gaming
---
Tech
---
Home Theater
---
We work together with you to find the best products and the best deals on them, click here to learn more. We operate independently of Editorial and Advertising, and if you take advantage of an item we cover, we may get a small share of the sale. We want your feedback.