Cefalù, Sicily — Vincent Tourneur always dug Porsches. They're fast, they're sleek, they win races. But when he stepped out of an aircraft one day only to find that the landing stairs hadn't yet been placed in front of the plane's hatch, the resulting fall rendered him a paraplegic.
Most people without the use of their legs would have a hard time racing classic Porsches, but Tourneur was fortunate enough to have the will (and the money) to have a 1955 Porsche 356 Speedster outfitted with custom hand controls that allow him to drive the manual transmission car without using his legs. It may very well be the only 356 Speedster of its type in the world.
"I wanted to drive the car, rally and race, but nobody did an adaptation for handicap [drivers] in a Porsche 356," Tourneur told me.
G/O Media may get a commission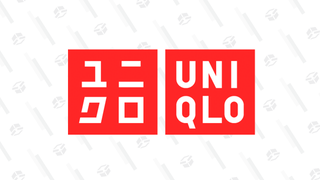 Year-round basics
Uniqlo Summer Sale
I met Tourneur last month in Sicily, during a lunch stop planned into the Targa Florio. He was sitting with a group of other Porsche aficionados, engaged in a heated discussion about who had driven more aggressively that morning. I'd seen the three of them — all Speedster pilots — playing a lively game of cat and mouse on Sicily's treacherous interior mountain roads.
As we sat there stuffing our faces with pasta and sausage at a vineyard a few miles southwest of Cefalù, the weather was beginning to sour. Rain fell in sheets, but that didn't discourage Tourneur. He was ready to blaze out of that villa with his car's twin tailpipes spitting flame into the wet with every upshift backfire.
To be able to do that, he had hired a handful of French companies to refit the car with mechanical and electric hand controls, and to completely rework the interior dynamic without destroying the car's original function and aesthetic. It also had to comply with FIA rules so that he could still race it. The project took almost a year to complete, because the modifications that had to be made were tricky.
To begin with, the car's antiquated charging system had to be upgraded to run the system's electronics. Team Tourneur ditched the original 6V generator in favor of a more modern 12V alternator. That was used to run a clutch servo motor mounted under the passenger side floorboard. Working with the designers, he decided to keep the brake and accelerator controls mechanical for safety. But the clutch is computer operated, using signals from the hand controls as well as the throttle position, engine speed, and crank position sensors to activate the servo that pulls the clutch cable.
Tourneur also had a custom racing seat with a five-point harness installed. It moves all the way back so that he can slide into the tiny car from his wheel chair. The hand controls can easily be disengaged and the car driven normally, too.
But aside from the "San le Jambes" badge painted in small script on the car's body, you'd never know it was hand control operated from the outside. Since the custom Porsche was completed earlier in the year, Tourneur has competed in four races, including October's Targa Florio Classic. And although he didn't win the Sicilian road rally, his 86th place finish was pretty solidly middle-of-the-pack.
But at the end of the day, he was there doing what all the other Porsche fans in the race were doing: racing and talking about Porsches. When someone has the racing bug, you're not going to talk that person out of driving and competing. And when someone has the Porsche bug, he's going to spend as much time as is humanly possible playing with his Porsche.
Photo credit: Courtesy Vincent Tourneur; Benjamin Preston, Christian CHAZALON