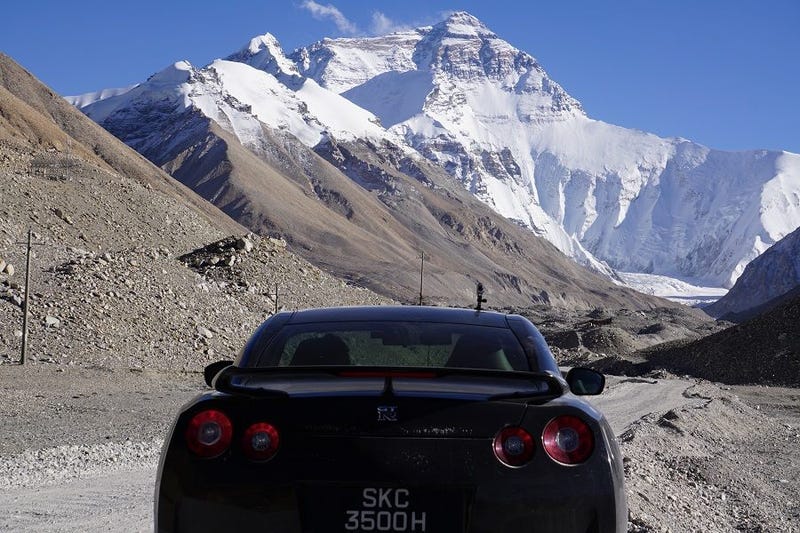 Kah Chuan Hoong is living the dream. He's driving one of the quickest cars ever built on a road trip from Singapore to Mount Everest base camp and back. Just look at these incredible photos of that GT-R off-roading through the picturesque terrain.

Nissan GT-Rs aren't off-road vehicles by any stretch, but they do have all-wheel drive. And with every other automaker basically offroad-ifying their cars into crossovers via a few suspension tweaks, why can't Kah do the same to his supercar?

Okay, so I don't know exactly what Kah did to his GT-R to get it to travel through rough terrain, but a few glances at his Facebook photos have me thinking he probably just chucked on some meatier tires and maybe taller springs, and also trimmed the front bumper to get a better approach angle.

Whatever he did seems to have worked, as Kah has posted pictures of the GT-R trashing through mud puddles and up rocky mountain roads.
You can follow Kah's journey to the 17,000 foot Everest Base Camp via these posts from his Facebook page: