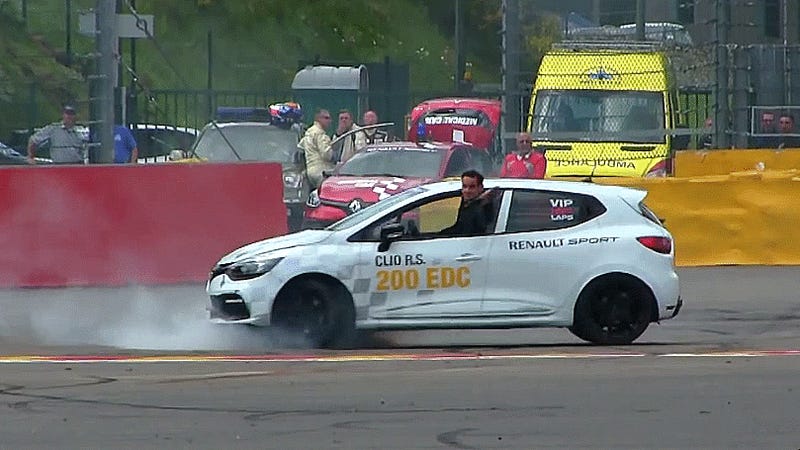 Be surprised: the tidiest donuts I've seen in ages are from a front-wheel-drive car. Behold one Renault Clio IV RS 200 EDC smoking its front meats in a set of amazing pirouettes.

Man, there are ballet dancers clumsier than this car.

The Clio IV RS 200 EDC is the racing version of the Clio hot hatch, equipped with a dual-clutch transmission in place of the usual manual gearbox. This one showed up at the World Series by Renault race at Spa-Francorchamps to show off, and did so spectacularly. We'd hoon it, that's for sure.