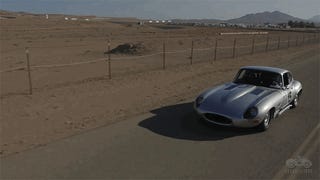 How can one make an E-Type better than Jaguar themselves? By doing the Colin Chapman thing and adding lightness. Because racecar.
Jaguar only built twelve Lightweight E-Types back in the sixties. You can imagine the price of one today, so those don't race much anymore. Jason Len's 1964 car does however.
What started out as a standard coupe evolved into a full on lightweight wonder with a custom suspension, big brakes and as much modification as the vintage racing rules allow. It's a beautiful machine, done the way things should be.
After all, Lucas electronics shouldn't stop anyone...