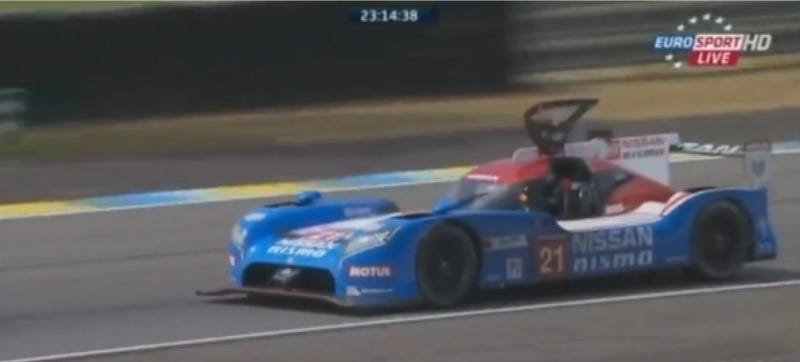 Nissan has lovingly opened the doors to their ambitious LMP1 program, however, I don't think they meant for this one to open while the car was in use. Oops.

Lucas Ordóñez's left side door on the number 21 GT-R LM Nismo popped open after his first pit stop for fuel. It failed to latch properly when it was slammed shut, causing the struts to pop the door open as soon as he hit a bump.
Ordóñez limped it back in the pits, and the unintentional extra wing has since been properly shut.

---
Contact the author at stef.schrader@jalopnik.com.