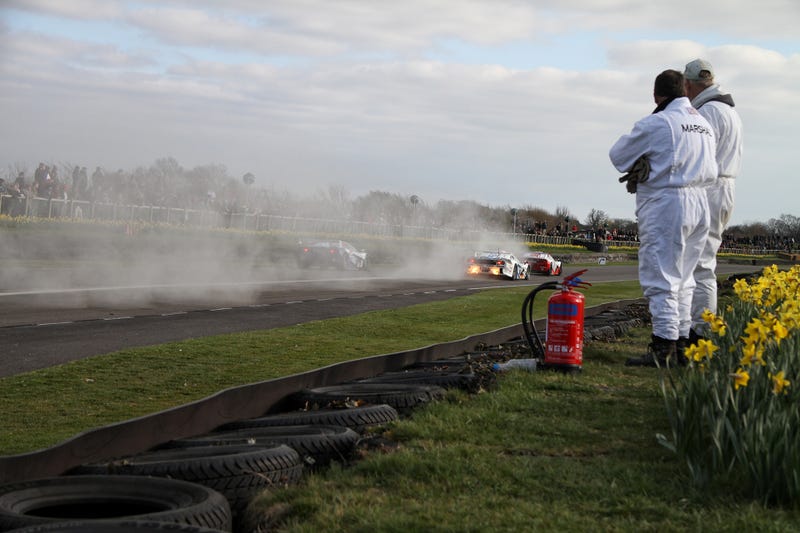 This is just a tribute. Couldn't remember the greatest F1 picture in the world, no, no. This is a tribute, oh, to the greatest supercar-turned-racecar in the world, all right?
I got a passenger ride in an MSO-spec McLaren 650S at the Goodwood Members' Meeting, and breaking news! It's bloody fast.
After that, the F1 GTRs hit the track, and I stayed in the corner to see what's what. One thing is for sure: BMW's Long Tail was running a bit rich today.
Spinning out, spitting flames, you name it! BMW's team delivers.
Photo credit: Máté Petrány/Jalopnik