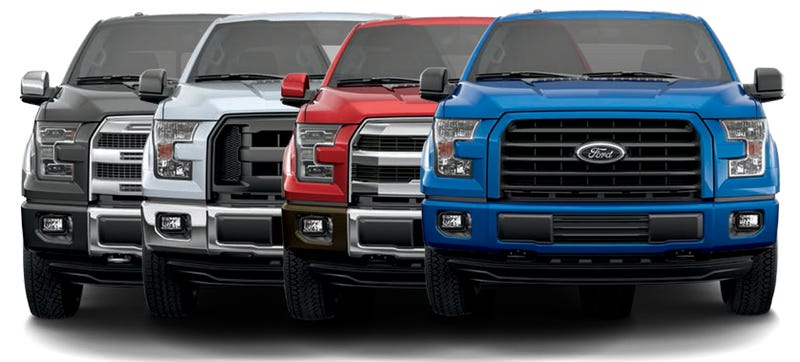 Truck Yeah
The trucks are good!
The 2015 Ford F-150 will be available with no less than four distinctly different faces. There are also plenty of chrome, black, and body-color style options. Check 'em out and let us know which ones you like.
This guide will help you figure out which grilles, trim pieces, and appearance packages are available across trim levels. Enjoy!