Car puns. Jalops live for them. Usually the puns are just a few words typed onto an internet website, but one Chevrolet Astro owner decided to build an actual, physical pun using a little bit of turf.
Found for sale on Craigslist is a 1998 Chevrolet Astro, a vehicle with an unkillable 4.3-liter 90 degree V6 and a decent 4L60E four-speed automatic. Despite its robust powertrain, it appears that this particular Astro has suffered some sort of crash, as seen in the blurry photo in the listing:
But rather than let this apparently great-running Astro succumb to the evils of the junkyard crusher, the owner turned it into an awesome rat-rod by chopping its roof off, adding a custom windshield, removing much of the interior, and laying down some turf.
G/O Media may get a commission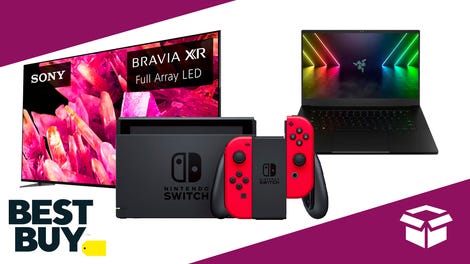 Three Day Sale!
Best Buy - 3-Day Sale
Astroturf! Get it? Folks, I'll be here all week.