The music! The clothes! The hair! If you loved the 80s, this Holden Barina commercial might just be too 80s even for you. And if you're glad that particular decade has been consigned to the dustbin of history, well you might just find this the stuff of nightmares. This just may be the 80est of 80s Suzuki Swift commercials out there.
Yes, that's right, this is another Suzuki Cultus GM M platform vehicle. One of the many badged versions sold throughout the GMpire. It's most commonly known to Americans as either the Suzuki Swift or the Geo Metro. For Canadians, it's the Pontiac Firefly or the Chevy Sprint. It was the Cultus Esteem in Japan, and the Subaru Justy in Europe. And about half a dozen other names across Central America and Southest Asia. It's a good thing the Swietroultusflintina got such great gas mileage because man did that tiny hatchback get around.
And for Australians, it's the Holden Barina. Barina means "summit" in the Aboriginal language. ...I'm not sure I'd trust a car which is essentially a Geo Metro to get me up a mountain, but okay, sure. I guess it's plenty fine for driving through Sydney (but who does that, I always used the ferries or the trains), especially if you're doing it to awesome 80s music like Men at Work (or AC/DC, if you're HARDCORE). But I sure as heck wouldn't drive it anywhere near a steep incline.
G/O Media may get a commission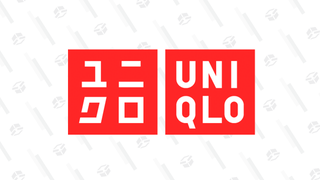 Year-round basics
Uniqlo Summer Sale
I don't suggest anyone loan a Barina to the Mighty Car Mods crew on their attempt to cross the outback. They've already had enough trouble.
Images via Public Domain, Video via Holden/YouTube.