It's easy to sometimes get bored with vintage car values. In the last few years it feels like the rare Ferraris air-cooled 911s and BMW E30 M3s and their like have dominated the imaginations and wallets of collectors everywhere; it feels rare to run into something truly original with an eye-raising price. How about an 8,000 mile survivor BMW M1 for $658,000?
The M1 is a most unusual and misunderstood car. BMW's first and really only attempt at a legit supercar was only made for a few short years in the late 1970s and early 1980s, and some tend to scoff at the fact that it "only" has an inline-six under the hood instead of a V8 or V12 or something with forced induction.
That's the wrong way to think of it. It's a rare car with psychotic Giugiaro looks and a high-revving engine that developed quite a pedigree on the track and on the street for the M family. A weird and wonderful machine with no true modern equivalent—no, the BMW i8 does not count—the M1 is undoubtedly special.
But is it worth $658,000 today in near-new condition with just one previous owner? If you care about this sort of thing, that much money will basically buy you a new Lamborghini Aventador and a Huracan to go with it. Take a look on eBay and you tell me.
G/O Media may get a commission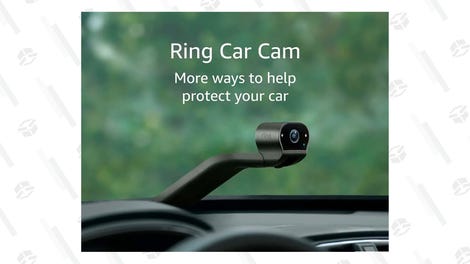 Here are the details on the car, some of which are decidedly perplexing, from the eBay listing:

A former journalist who was invited personally by BMW to purchase one of the last supercars produced. He took delivery of the car in Germany and never looked back.
Yeah, okay. What the fuck journalism job do you have where you can afford an M1 at any price? I spent $3,000 on an E30 last year and was like hoo boy, I'm rolling in vintage luxury now! Anyway.
A true enthusiast, the M1 followed him during his incredible career that brought him and the M1 to almost every continent. South Africa, New Zealand, Mexico, Arizona and eventually Miami.
If I had an M1 I'd insist on bringing it on press drives as well, comparing it to the car I'd be testing. Every piece would be like, "2017 Hyundai Elantra Sport vs. 1981 BMW M1."
I bet I could even talk the automakers into paying for it. I run Jalopnik, most of them are afraid of me. Anyway.
During that time the car was brought to car shows, displayed at BMW dealers and lovingly cherished. A combination of period photos, car show placards, old registration stickers and original Pirelli P7 tires tell the incredible story of an M1 and its loving owners 36 years together.

Never abused, completely original and only 13,000 kms.
That equates to 8,077 miles! Not bad at all. It's basically a brand-new M1.
I won't ask you to tell me if you find this to have a "nice price" or to instead be a "crack pipe," as that's somebody else's gig. But I think this unique car and its M-pressive price tag are worth talking about. Would you hit it?