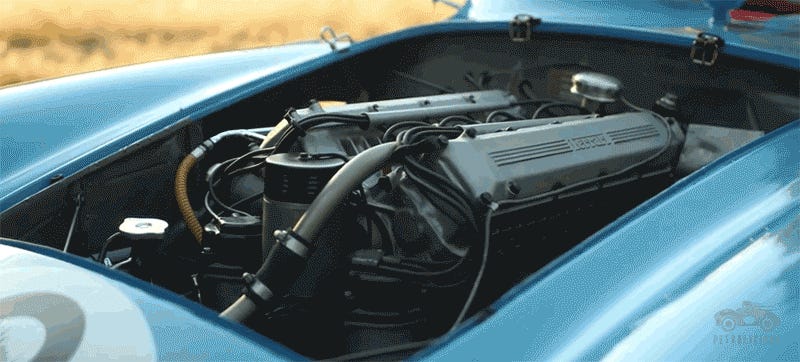 When you're a retired Admiral who has owned and raced a 1955 Ferrari 500 Mondial Series II by Scaglietti since the June of 1960 with your wife, I would say life has been good to you. Petrolucious has quite a tale for us.
This is is an unusual Ferrari not only because it's not painted Rosso Scuderia, but also because it packs a four-cylinder engine straight out of a Formula-1 car. There are only three of these left in the world, and while this particular car went to Venezuela before going for it at Sebring, by 1960, it ended up at the back of a Rambler dealership in California.
That's where Navy Admiral Robert A. Phillips found her, and in exchange for two third of his annual salary, their adventure could begin. Fifty-five years one, the pair is still going strong, both on and off the track.
Amazing doesn't even begin to cover it.
Photo credit: Petrolucious
---
Contact the author at mate@jalopnik.com.