If you're unwilling to wait for Google or an automaker to bring an autonomous vehicle to market, Cruise will sell you the privilege for $10,000. The start-up says it can retrofit your ride with cameras, sensors, and computers to enable semi-autonomous driving. But it's only for Audis and it's not fully baked.
The kit is called the RP-1, and it's only available for the 2012 or newer Audi A4 and S4, and will only be sold in California, where Google has spearheaded autonomous car regulations.
The kit includes an array of sensors that mount to the top of the car, along with actuators to control the steering, brakes, and accelerator, and a computer mounted in the trunk to control it all. Basically, it's what Mercedes already offers on the S-Class, sans a roof wart.
Cruise is only making 50 to start, won't deliver them until next year, and it will only work on highways in the Bay Area. So yeah, it's a new toy for VCs and Facebook stock lottery winners.
G/O Media may get a commission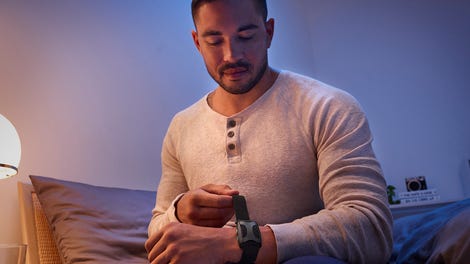 Like Google's far more expensive systems ($75-100k per car), Cruise's setup still relies on mapping data to keep cars from pin-balling around. Without detailed maps, it can't traverse even the straight expanses of west Texas highways. And it also doesn't work in rain, fog, or even the dark.
And then there's the liability issue. How is a startup – even one headed by the same guy that founded a handful of companies that have been sold to Autodesk and Google – going to handle the legal ramifications if something goes wrong. Cruise isn't saying, yet.
But it does admit that the system is still in its formative days, and it's in the process of doing closed course and endurance testing, and then plans to bring in third parties to evaluate the safety. But with Mercedes and Infiniti already offering similar integrated systems, and Cadillac, BMW, and others launching their own next year, the question is whether a $10,000 retrofit without the backing of a large OEM is really worth your cash and safety. Based on the number of Google Glass adopters in the Bay Area, that's probably a resounding "Yes!"