This is The Morning Shift, our one-stop daily roundup of all the auto news that's actually important — all in one place at 9:30 AM. Or, you could spend all day waiting for other sites to parse it out to you one story at a time. Isn't your time more important?
1st Gear: Here Are The IIHS Top Safety Picks
The strictest crash testing in the world is probably the Insurance Institute for Highway Safety's mix of roof, overlap, and offset tests. Run that gauntlet and you'll be award with a Top Safety Pick+ Award.
This year's list, which numbers 22 and includes everything from the new Infiniti Q50 to the new Honda Odyssey and Ford Fusion.
By building three cars off of one platform, Mazda scored three Pick+ picks with the Mazda CX-5, Mazda6 and Mazda3.
G/O Media may get a commission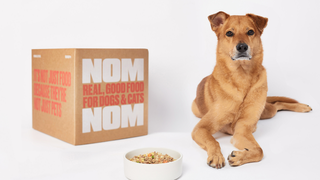 Some cars, like the Volvo S80, make the list because they hadn't previously been tested for a certain kind of test until recently. The safest brand? Honda/Acura. The ones conspiculously missing? GM and Chrysler, although both have cars that are regular Top Safety Picks.
2nd Gear: All Your Cars Are Belong To China
China's continuously strong car market and America's ability to build some nice ass cars has shippers counting those dollar dollar bills as they no longer have to send empty ships back to Asia.
This is a much better relationship for the U.S., which used to import plastic crap that smells like cancer and export cash.
Some numbers from this interesting Bloomberg report:
Average rates for ships able to carry at most 6,500 cars will rise 4.1 percent to $25,500 a day next year, the highest since 2008, according to RS Platou Markets AS. Utilization will advance to a six-year high of 87 percent as demand increases 3.6 percent and the fleet expands 2.7 percent, the Oslo-based investment bank estimates.
3rd Gear: Cubans Can Buy New Cars Now
Cuba's we-tell-you-what-you-can-buy economy (profiled expertly here) is now coming to an end as Cuba opens up new/used vehicle sales to private individuals.
Per Reuters:
The Communist Party newspaper, Granma, said the Council of Ministers approved new regulations on Wednesday that "eliminate existing mechanisms of approval for the purchase of motor vehicles from the state."

As a result, Granma said, "the retail sale of new and used motorcycles, cars, vans, small trucks and mini buses for Cubans and foreign residents, companies and diplomats is freed up."
Liberalization is a good thing.
4th Gear: Why Ford's Stock Tanked Yesterday
Ford is still doing well, but America's darling automaker is being honest that all the gains it made over the last few years won't continue forever. Not every company can continue to pick up market share indefinitely.
As The Wall Street Journal reports, Ford warned that 2014 profits won't be as high as they deal with higher costs, a stronger yen, and troubles in South America and Europe.
This is stabilization, not retreat, and that's ok. It's also going to cost money to roll out new vehicles.
5th Gear: GM Doesn't Want You To Steal Their Trucks
When I told the officer my 2014 Honda Accord press car was missing he assured me it was towed and not stolen. I mean, c'mon, it's not a new Suburban.
As Melissa Burdens reports, GM wants to fix that:
To minimize the problem, the Detroit carmaker has added a suite of standard anti-theft features, and an enhanced optional security package for $395, to all its 2015 full-size utilities coming to showrooms early next year. New security features also are part of the 2015 Cadillac Escalade, also available in spring 2014.

"We've put a lot of technology into improving the security for our customers, everything from our glass breaking sensors in the quarter glass area to … interior movement sensors," said Jeff Luke, GM executive chief engineer for GM's global trucks.
Reverse: Slow History Day?
On December 19, 1968, Warner Brothers releases the movie "Bullitt," starring Steve McQueen, in Sweden, some two months after its debut in U.S. theaters. Many critics consider "Bullitt" to be one of the greatest action movies ever made, not because of its script or special effects—the plot is impenetrable, the dialogue is fairly awful, and nothing explodes—but because of one sublime seven-minute car chase through the streets of San Francisco. In poll after poll, moviegoers have named that chase the best in film history.
[HISTORY]
Neutral: Safety Picks? Do you care? Why? Whose word do you trust?
Photo Credit: Getty Images