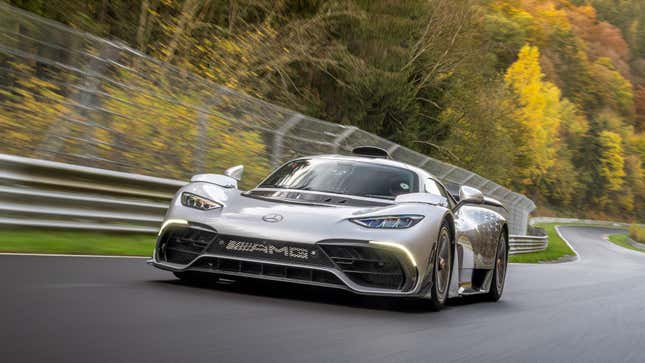 Ah, the Nürburgring. For better or worse, a 12.94-mile lap around the iconic circuit is pretty much the universal benchmark for any automaker that who builds a sports car. Every year it seems some company (usually based in Germany) has a brand new car that'll make it around the loop incrementally faster than the car that preceded it.
Right now, there's a new top dog in town in terms of lap times, so we thought it was as good a time as ever to take a look at the top 15 production car lap time around the Nürburgring.
We did our best to compile a correct list with all the —sometimes sketchy —information out there. Also, completely unrelated, but did you guys ever notice the Nürburgring looks like a pig's head? No? Only me? Fair enough.