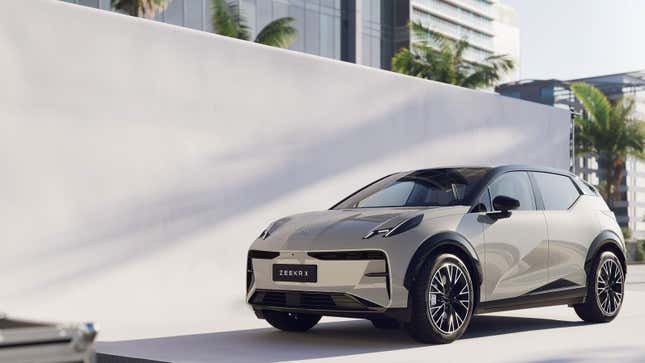 Chinese automaker Geely is having something of a moment right now. The Hangzhou-based company has its hand in countless EV makers around the world and is slowly starting to assert its dominance in the space. With ties to Volvo, Polestar and even Lotus, the automaker is now eyeing its next step in achieving EV domination via its Chinese brand, Zeekr.

WCSYB? | Replacing a Jeep Cherokee
Founded in 2021, Zeekr has two cars in the works right now, its 001 electric sedan and the cool looking Zeekr 009 minivan that could form the basis of a new luxury Volvo EV. Now, it's unveiled its next launch: the Zeekr X electric crossover.
First reported by Carscoops, the new car is based on the same platform as the Smart #1 electric SUV, which went on sale in 2022. Instead of the smooth lines of the Smart, the Zeekr X has a sharp front end with a split headlight design.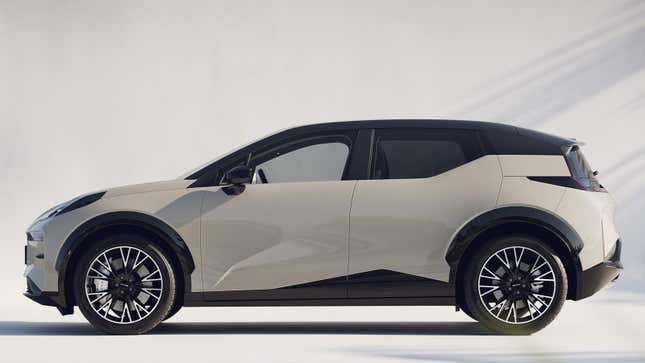 In profile, it features angular cutaways on the door, akin to the new Prius. The back end is steep and incorporates an elongated tail light design that's divided by the company's logo. It's a smart looking EV that draws heavily from its Scandinavian siblings Volvo and Polestar. The car was actually designed by the brand's design studio in Gothenburg, Sweden.
Underneath all those sharp-looking body panels is the same wheelbase that's used in the Smart #1. Both cars are also based on the same SEA modular platform that Geely is using across its EV portfolio. This platform will also be used by Volvo on an upcoming smaller electric crossover, reports Carscoops.
Few additional details of the car have been announced, but Zeekr did suggest that it would be able to accelerate from 0-100 km/h (0-62 mph) "within 4 seconds."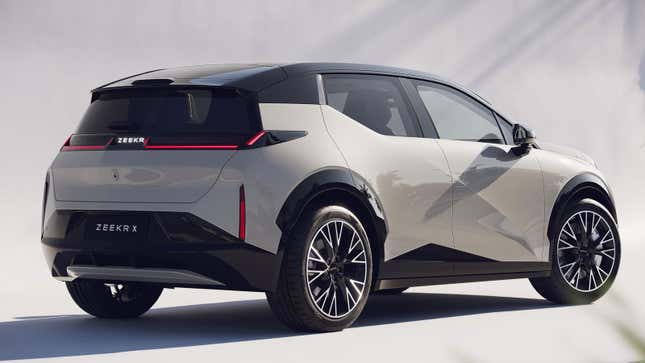 The Zeekr X is expected to launch in China later this year, and European availability will apparently begin in "northern countries including Norway and Sweden," reports Carscoops. This is all part of Zeekr's plan to expand its availability around the world.
Earlier this week, the automaker outlined ambitious aims to double its sales over 2022 levels. This would mean shifting more than 140,000 electric cars this year. As part of this aim, the brand will begin marketing its cars to consumers outside its native China.
According to Electrek, Zeekr CEO Andy An described the automaker as a "global technology company," and added that it was "bound" to compete on a global stage sooner or later. As such, it is eyeing "mature" markets in Europe where EVs have been gaining popularity. This includes places like The Netherlands and Denmark.