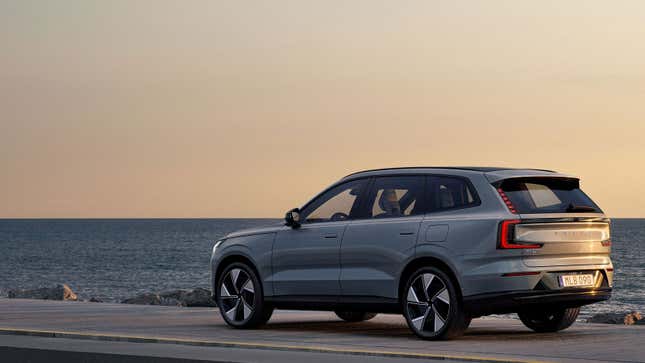 By now, we're all well aware that automakers around the world have to stop selling gas-powered cars. In California, a ban on the sale of ICE cars comes into effect in 2035, while the U.K. has gone a step further to outlaw outdated engines by 2030. Because of this, carmakers are scrambling to clean up their act and transition to zero-emission ranges long before then. Now, Swedish company Volvo has begun outlining its plan to do just that.

Volvo launched its first electric model back in 2019 with the unveiling of the XC40 Recharge SUV. This has since been joined by the C40 Recharge, and an all-electric flagship will join the range in 2024 with the launch of the EX90.
Now, Reuters reports that the company is going all in on its pivot to luxury EVs. Reuters says that the company, which is 82 percent owned by China's Geely, is gearing up to convert all its models to electric vehicles. This will include three SUVs, two sedans, and a new "luxury electric van aimed at boosting sales in Asia," according to Reuters.
The ambitious plan will see the Swedish carmaker launch "at least" six new battery electric vehicles before the end of 2026. Reuters reports:
The makeover for Volvo, a Swedish brand that built a reputation for safety and utilitarian design, follows from a greater focus on customer trends in Asia and a push to win sales there, the people said.

Among the new battery electric cars being planned for the next four years is a Volvo-branded MPV or van that would be based on a vehicle Geely's Zeekr brand sells in China.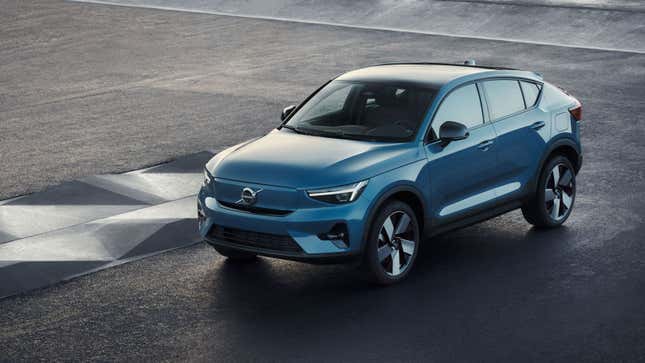 As part of the pivot, Volvo will develop closer ties to Geely's other electric car brands. As such, the upcoming Volvo minivan will be based on the Zeekr 009, a three-row plug-in with three rows of seats. Development of this and a new electric sedan has reportedly been moved to Volvo's Shanghai research and development hub.
When it launches, the electric minivan will be a first for Volvo. It's expected to debut in "semi-concept form" later this year, according to Electrek.
The Zeekr 009 that it will be based on can cover more than 500 miles on a single charge, features all-wheel drive and produces 536 hp. It retails in China for 500,000 yuan, which is roughly $74,000.