Chinese automaker Geely has a pretty impressive roster of companies to its name. There are legacy brands like Volvo and Lotus, which both now fall under its ownership, as well as a whole host of innovative upstarts looking to shake up the EV space. One such company is Zeekr, which has firmly planted its flag in the ground with an update to its 001 EV to make it the longest-range electric car out there.

For 2023, Zeekr will offer a limited-edition model of its 001 sedan/hatch hybrid that can muster an impressive 641-miles per charge. That's enough to drive all the way from NYC to Canada and back once you remember how damn cold it is up there.
This impressive range is all thanks to a new battery that's been developed by Contemporary Amperex Technology Co., Limited, or CATL for short. The company, which founded a joint venture with Geely to assemble battery packs in China, will fit its Kirin battery packs to a limited number of Zeekr 001s.
Just 1,000 Zeekr 001s will come with the 140kWh battery packs, which Zeekr reports can deliver 1,032 kilometers (641 miles) of range per charge under "comprehensive working conditions." This range trumps that of the Lucid Air, which will manage 516 miles on a charge; the Tesla Model S, which tops out at 405 miles; and the Mercedes EQS, which will cover 350 miles between top-ups.
G/O Media may get a commission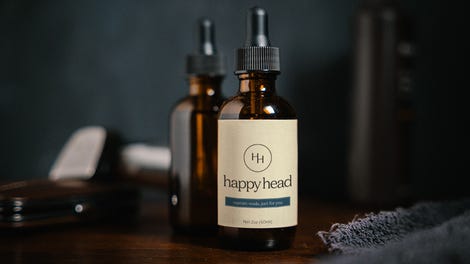 As well as the 140kWh option, the Zeekr 001 will also be available with 86 kWh and 100 kWh battery packs in 2023. These, Zeekr reports, will offer 339 miles (546 km) and 460 miles (741 km) respectively.
As well as a mammoth battery pack, the flagship Zeekr 001 will also ship with a new dual motor setup that Motor 1 reports will deliver 536 hp. That's enough to power the EV from zero to 62 mph in 3.8 seconds.
Away from the performance gains, it's a pretty familiar affair with the Zeekr 001. On the outside, it's sporting the same hatchback sedan styling that Zeekr calls a "luxury safari coupe." It looks pretty sleek, especially in profile.
Inside, there are all the trimmings you've come to expect from a modern EV. We're talking a minimalist dash that houses a 14.7-inch touchscreen on the center console. There's also an 8.8-inch display behind the wheel that acts as the instrument cluster.
All this can be yours from just ¥300,000 for the entry-level model, which is roughly $43,487 at today's exchange rate. That price rises up to ¥403,000 ($58,457) for the longer-range model.