This is The Morning Shift, our one-stop daily roundup of all the auto news that's actually important — all in one place at 9:00 AM. Or, you could spend all day waiting for other sites to parse it out to you one story at a time. Isn't your time more important?
1st Gear: 75% Of Porsche Sales Are Not Sports Cars
The Wall Street Journal this morning tackles the Porsche conundrum: Is a sports car company that makes mostly sedans and SUVs really a sports car company?
As they point out, sales are up 50% over the last four years with Cayenne and Panamera making up about three quarters of the total sales last year and, with the introduction of the Porsche Macan, they'll go even further to drown out traditional sports cars like the 911, Boxster and Cayman.
G/O Media may get a commission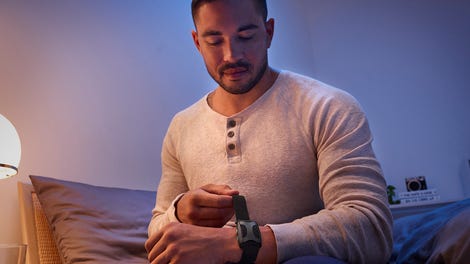 Much as certain moves (like no stick in the GT3 RS) baffle us, it's insane to complain about what Porsche is doing. The Cayenne and Panamera are fantastic and nothing they've done to produce those cars has diluted their sportier offerings.
More Porsches = Good. Fewer Porches = Bad.
It's pretty simple.
2nd Gear: Fiat's Gonna Buy The Rest Of Chrysler
How much would it take for Fiat to buy the rest of Chrysler? Bloomberg says the whole thing will cost about $10 billion, which will include taking over the 41.5% of the company held by the UAW's health care trust.
The amount they'll actually pay for Chrysler will be determined by a Delaware court, but you're looking at maybe $3.5 billion according to a UBS estimate. After Fiat buys Chrysler they'll then combine their debt and refinance it at a lower interest rate.
The merger makes sense as it'll create a big ass company instead of two medium-sized companies ready to get snagged up by another large company.
3rd Gear: Seriously, Go Lease An Electric Car If You Live In CA
The Fiat 500e is the best lease deal out there right now at $199 a month with rental car credits, but the Honda Fit EV isn't far behind with a $259 lease deal with only $259 do at signing.
For that you get a vehicle with unlimited mileage and a driving range of 82 miles. Sure, it's not quite as cool as the Fiat 500 but we've always liked the Honda Fit and it's very cheap transportation.
To sweeten the pot even more, Honda's partnered with SolarCity so you can get solar power setup at your home at a discount of about $250. Of course, this only maters if you live in California.
4th Gear: It's A Good Time To Buy A Car, In General
As Karl Henkel points out this morning, new cars are right in the "sweet spot" offering fuel efficient engines, good power, and low costs.
In the future, analysts argue, cars will get more efficient and lighter but they'll cost significantly more for all of those improvements.
Ok, so go buy a new car. Do it. DO IT!
5th Gear: The 2014 BMW X5: This Is It For Real This Time
After months of camo'd-up teases, grainy shots and magazine leaks, BMW tonight has officially unveiled their next X5. And they've sent us these neat hi-res photos of the car in its natural environment: a mall parking lot. I mean, the desert.
Reverse: Gentlemen, Start Your Engines
On this day in 1911, Ray Harroun drives his single-seater Marmon Wasp to victory in the inaugural Indianapolis 500, now one of the world's most famous motor racing competitions.
[HISTORY]
Neutral: Are You Thinking Of Buying A New Car? What are you looking at?
Photo Credit: Getty Images