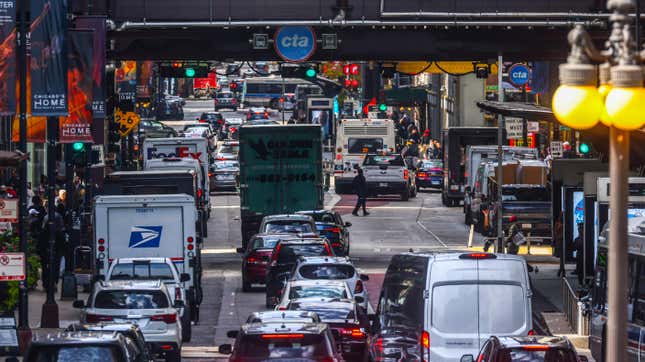 Traffic is returning to pre-pandemic levels around the world, even exceeding historic highs in a few major cities. Europe and the United Kingdom regularly host the world's biggest traffic jams in Paris and London, but the U.S. isn't far behind. Traffic came honking back in 2022, with five of the top 10 most congested cities in the world found in the U.S., according to Bloomberg.

The Hummer H2 Is a Nightmare Vehicle
The most congested city in the U.S. was Chicago, which came in just behind London to take second place among the top 10 most traffic-choked cities in the world. The INRIX data Bloomberg cites measures hours lost to congestion, and drivers in Chicago lost an average of 155 hours — compared to an average of 156 hours in London.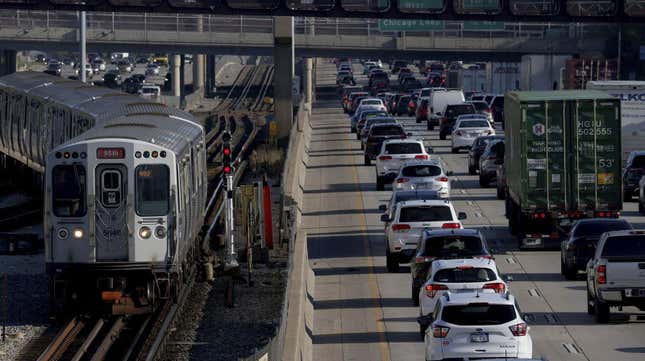 The four other U.S. cities that made it into 2022's traffic top 10 were Boston, New York City, Philadelphia and Miami. Here are all of the American cities and their respective ranks among the top 10:

2nd Place: Chicago, IL - 155 hours lost
4th Place: Boston, MA - 134 hours lost
5th Place: New York City, NY - 117 hours lost
8th Place: Philadelphia, PA - 114 hours lost
9th Place: Miami, FL - 105 hours lost
The data that produced the Global Traffic Scorecard seems to rank Miami differently in separate place (8th v. 9th), but that city's hours lost to congestion don't change. And while not all U.S. cities saw traffic match or exceed pre-pandemic levels, a couple of them did: in Chicago, hours lost were up by seven percent compared to pre-pandemic levels; hours lost in Miami were up by a staggering 30 percent.
The traffic changes in these two particular cities seem even more dramatic when compared to last year's figures, with Chicago seeing an increase of 49 percent and Miami rising 59 percent over 2021.
The increased traffic puts Miami in ninth place on the global list, up from 32nd place in 2021. Likewise, Boston went from 18th place last year to fourth, while Chicago jumped from sixth to second place. New York City stayed in its fifth-place ranking.
The data shows that Chicago leapt over the Big Apple and a handful of major cities around the world to take second place, while traffic in Miami seems to have lost its mind. The data also suggests that traffic in the U.S. is growing at an alarmingly fast rate compared to many other countries.