Recall the days before Donald Trump was the president. He tweeted a lot. And one of the things he tweeted about was how Boeing's new versions of Air Force One were too expensive to build and to cancel the order.
It seems that the U.S. Air Force allegedly found a solution to this problem, according to Defense One, which cites unnamed sources familiar with the issue. It is reportedly buying two Boeing 747s "abandoned by a bankrupt Russian airline." The deal could be announced by the Pentagon as early as this week.
[Clarification: the 747s were ordered by now-bankrupt Russian airline Transaero but it never took delivery. The planes are unused.] 
From the story:
The Air Force is not expected to disclose the specific value of the contract, but officials said that the military is getting a good deal on the planes. Boeing lists the average sticker price of a 747-8 as $386.8 million; the actual amount paid by airlines and other customers varies with quantities, configurations, and so forth.
G/O Media may get a commission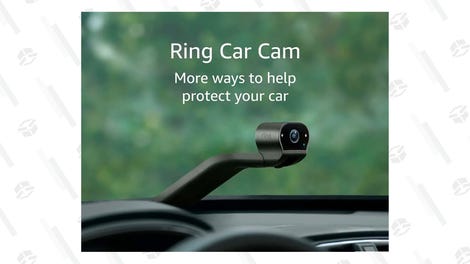 "We're still working toward a deal to provide two 747-8s to the Air Force — this deal is focused on providing a great value for the Air Force and the best price for the taxpayer," Boeing spokeswoman Caroline Hutcheson said in a statement to Defense One.
The two planes, numbered N894BA and N895BA, were flown last to the Southern California Logistics Airport in Victorville in February. As Defense One points out, this facility includes an aircraft boneyard that holds retired commercial aircraft.
The unnamed sources told Defense One that, "Boeing has been paying to store the two 747s in new condition while searching for a buyer, which allowed the Air Force to negotiate a good deal for them."
The USAF bargain-shopped repo'ed jets for Air Force One? Sounds like a good deal to me. A great one, even.
Of course, Air Force One isn't just a regular 747. It's been extensively modified to include living quarters for the president, office and food prep areas, state-of-the-art navigation systems and electronic and communications equipment. It has a longer range and is capable of aerial refueling. It has defensive countermeasures that include the ability to deflect heat-seeking missiles.
The latest version of Air Force One won't be used until 2024. Which means that Trump will get to ride around in his bargain planes only if he gets elected for a second term.
[UPDATE 5:25 p.m.] Headline has been updated from The USAF Bargain-Shopped Old Jets From Russia For Air Force One: Report to The USAF Bargain-Shopped Undelivered Jets From Russia For Air Force One: Report