It's the season of giving, but not every car's worth slapping a novelty-sized bow on. We asked you what new vehicles you wouldn't even consider as gifts and created this list of the ten worst new cars.
This is Answers of the Day - where we take the best ten responses from the previous day's "Question Of The Day". It's by you and for you, the Jalopnik readers.
If you want to see this post in one long page click here.
G/O Media may get a commission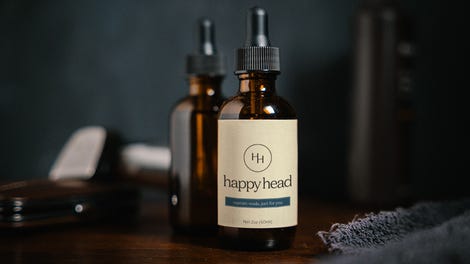 10.) Mitsubishi Galant
Suggested by: Underwear Ninja
Why you don't want it: Cars like the Hyundai Sonata attempt to put 15 feet of styling on a 10-foot car. The Galant is the opposite. It's 10 feet of styling on a 15-foot car. Uninspired. Uncompetitive. Unremarkable. The only thing miraculous about the car is that anyone buys them when they could buy almost any other midsizer and get more car for their money.
9.) Jeep Compass
Suggested by: icntdrv
Why you don't want it: When we singled out the Caliber as our pick for the worst car currently on sale it was clearly an oversight. The Compass is everything bad about the Caliber (crappy interior, poor performance, low value) wrapped up in a brand-diluting and hideous Jeep body.
8.) Smart ForTwo
Suggested by: Smart ForTwo
Why you don't want it: The Smart ForTwo is the car for which the expression "it seemed like a good idea at the time" was coined. A small, efficient, fun and affordable city car for people who only sometimes needed a car, it turned out to be only one of those things. Yes, it's small, but larger vehicles offered better efficiency, the driving dynamics only made it "fun" if you have a death wish, and the pricing is outrageous for a model with even the slightest amount of optioning.
7.) Honda Accord Crosstour
Suggested by: ...In The World
Why you don't want it: Honda had an opportunity to reinvigorate their lineup by reintroducing the Accord wagon, which in previous iterations had been an affordable and, if not lustworthy, at least admirably built vehicle. Instead, they built the ungainly and expensive Crosstour. Sure, you can by a TSX Sportwagon if you want a real Accord wagon, but at a much higher price.
6.) Lexus HS 250h
Suggested by: bradyb
Why you don't want it: Toyota wanted an expensive counterpart to the Prius, but instead of just slapping a Lexus badge and some leather on their popular hybrid they built a new one off of the European Toyota Avensis. It weighs 700 pounds more, doesn't drive particularly well, gets middling fuel economy, and costs a lot more.
5.) Chrysler PT Cruiser
Suggested by: Crazyfast39
Why you don't want it: The PT Cruiser was the right car for the era in which it was introduced, offering little in the way of creature comforts or performance by modern standards but it was slightly more than people expected wrapped in a fresh body. Unfortunately, that was the Clinton Era, and Chrysler execs never got around to ordering up a true update to it. Now it's just sort of sad, especially when compared to the Ford Fiesta or Chevy Cruze.
4.) Chevy Aveo
Suggested by: Accipiter
Why you don't want it: There may come a day when you'll want an Aveo, or at least there might come a day when you won't complain about getting one for a rental. If you buy one now you're essentially buying an eight-year-old Korean car that was bad when it debuted. Here's how you know if you want a Korean car: was it built before 2009? If the answer is yes, you probably don't want it. The new one? Maybe.
3.) BMW X6
Suggested by: Eric James Dougherty
Why you don't want it: Yet another car/crossover/suv type contraption that's not actually good at anything, the X6 is the car you buy to demonstrate you've got tens of thousands of dollars to waste on a car that tries to look tough on the outside to make up for the fact it's tiny on the inside — just like its owners.
2.) Nissan Cube
Suggested by: hellcamino59
Why you don't want it: This Cube is tricky. From the outside, there's certainly an appeal to a certain segment of the population, and we've admittedly pondered owning a second-gen model before we got this third-generation, but at the end of the day it's just an over-styled Nissan Versa. Great if parked, the romance ends when you have to drive it. Just get a Fit, man.
1.) Chrysler Sebring
Suggested by: Everyone
Why you don't want it: It's a Chrysler Sebring. At least wait for the Chrysler 200.