You've worked hard, and saved all your pennies so now you can retire. But what's a good car for transporting you around during your golden years? These ten would fit the bill rather well.
---
10.) Kia Soul
Not the best choice for getting your adrenaline pumping, but a cheap, reliable, decently fuel efficient car with easy ingress/egress perfect for creaky bones and joints. Kia tried to make a car for young urban runabouts, but instead made a great car for retirees.
Suggested By: TheWeatherman, Photo Credit: Patrick George/Jalopnik
---
9.) Mazda Miata
G/O Media may get a commission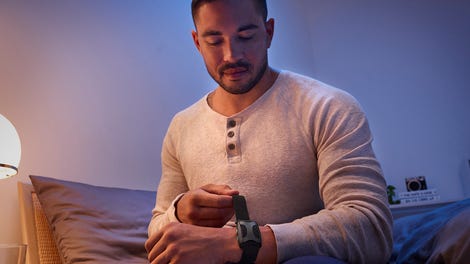 A Miata is just like those classic MGs, Triumphs, Lotuses, and Alfa Romeos you dreamed about when you were young, but the difference is that the Miata actually works properly. Classic motoring, without any compromise.
Suggested By: KillerBee, Photo Credit: Matthew Rutledge
---
8.) Honda Accord
No doubt the Accord is one of the more bland cars on the market, but that isn't necessarily a bad thing. It performs decently well especially with a V6 and gives you everything you'd expect from a Honda.
Suggested By: Chariman Kaga, Photo Credit: Raphael Orlove/Jalopnik
---
7.) Chevrolet Corvette Convertible
Who said retirees can't have some fun? Dollar for dollar the Corvette has always been the best performance car on the market, while also being a comfortable cruiser. Get a C7 convertible with magnetic ride control and enjoy your retirement in comfortable style.
Suggested By: TheCraigy, Photo Credit: Chevrolet
---
6.) Volvo Wagon
Volvo wagon's have always been great as safe, stuff haulers and the new-to-America V60 is no exception. Plus, you can get it with a 325 HP turbo I6 and AWD for retirement hoonage.
Suggested By: Pitchblende, Photo Credit: Volvo
---
5.) A Minivan
A Minivan like the Ford Transit Connect or the classic Chrysler Town & Country would be more than big enough for anything you'd want to move (including your many grandkids), and offer easy ingress/egress with their upright driving positions.
Suggested By: For Sweden, Photo Credit: Ford
---
4.) Cadillac Eldorado Convertible
Arguably one of the most classic retiree cars – the big, droptop, American V8 powered boat. With a big Caddy convertible you'll cruise in effortless comfort and style. Just make sure you budget lots and lots of money for gas.
Suggested By: Arch Duke Maxyenko, no shit, Photo Credit: Vetatur Fumare
---
3.) Subaru Forester/Outback
Both the Subaru Forester and Outback offer good practicality, a high seating position, AWD, and all kinds of active safety systems to keep our beloved retirees out of trouble. One of the best all around choices.
Suggested By: GeoJosh, Photo Credit: Subaru
---
2.) Cadillac XTS
Is there any car that screams "AARP" more than a big FWD Cadillac? I didn't think so. The XTS is the latest in the long lineage of Cadillac's retirement barges. Plus if Grandma or Grandpa feel fruity, you can have one with a 410 HP twin-turbo V6 and AWD.
Suggested By: zacarious, Photo Credit: That Hartford Guy
---
1.) The Car You Couldn't Afford When You Were Young
When you're retired you have the time and money to purchase the car of your youthful dreams. Couldn't afford a '63 Corvette Stingray back when it was new? Well, now's the time to buy one. Had a 1:18 scale die cast model of an E30 M3 when you were a kid? Buy an 18:18 scale one now.
Suggested By: Skinnayyyy, Photo Credit: mashleymorgan
Welcome back to Answers of the Day - our daily Jalopnik feature where we take the best ten responses from the previous day's Question of the Day and shine it up to show off. It's by you and for you, the Jalopnik readers. Enjoy!
Top Photo Credit: thematthewknot