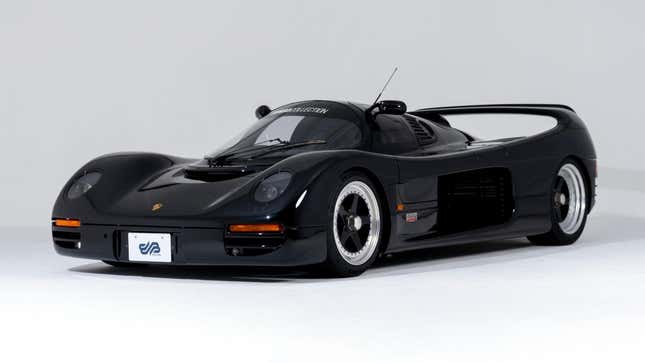 The '80s and '90s were a magical time. A time when a racing driver was free to attempt to build 50 barely street-legal examples of a car they won in but didn't own the rights to without risking certain legal blowback. One of those cars was the Schuppan 962CR, and one of the six built has just gone up for auction in Japan.
The listing can be found on BingoSports, and arrives to us by way of New Atlas. The 962CR was part of a small cottage industry in the glory years of Group C prototype racing to modify Porsche's all-dominating 962 for road use. Australian driver Vern Schuppan, who won the 1983 24 Hours of Le Mans in a 956, tried his hand at this, as did Jochen Dauer and Willy König.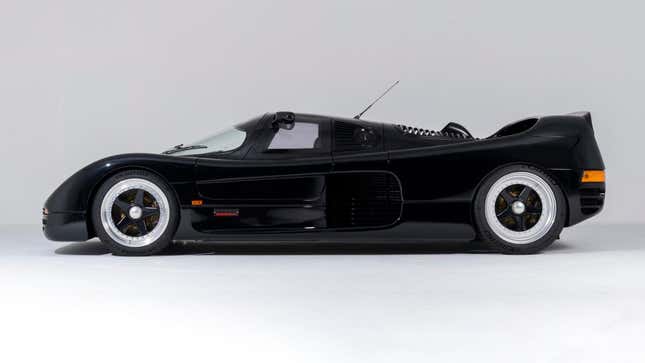 The Koenig C62 was in fact the first of this breed, looking like Grand Theft Auto's non-copyright-infringing spin on a normal 962. The Dauer 962LM was the last. But whereas those cars repurposed existing 962 chassis with custom bodywork stretched over top, Schuppan's take was more of a recreation inspired by the legendary prototype. The carbon monocoque was constructed from scratch by Reynard Engineering, while the exterior was styled by one Mike Simcoe, today known best for running General Motors' global design.

As such, the 962CR looks more like the car Porsche might've built itself, if it ever tried to sell a homologation-special version of the 962. It's swoopy but still broadly rectangular in the way the 959 and type-993 911 were, after all. Under the long engine cover and its copious vents lives a twin-turbocharged 3.3-liter Hans Mezger-architected flat-six, lifted from a chassis that ran in the North American IMSA GT Championship.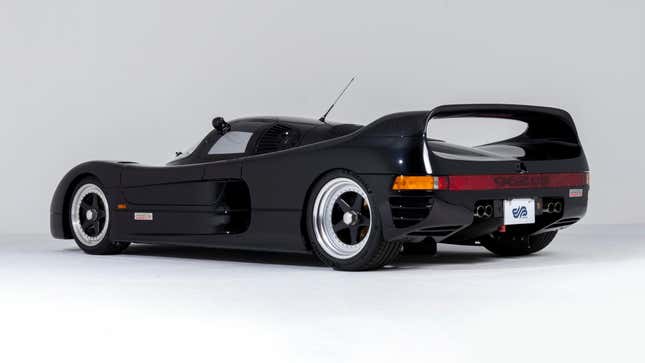 Like most stories of supercar startups in the late-20th century, Schuppan never quite reached its target. The company was initially backed by Japanese investors who also funded Schuppan's racing program there. The story goes that they neglected to follow through on the agreed-upon payment — remember, Japan's "Bubble Economy" had all but burst by 1992, when the 962CR began assembly — effectively ending the production run at about 12 percent of the intended goal.

When new, this Schuppan 962CR cost $1.5 million, which is equivalent to $3.2 million today. It's hard to say how much the car will go for now. Schuppans have changed hands more recently of course, but for undisclosed sums. Coincidentally a Koenig C62 listed for sale in September 2021 appears to still be on the market at the time of writing, asking about $995,000. But the 962CR is a bit more special, don't you think?