We're well into the new era of electric cars. Hot on the heels of Tesla, nearly every major automaker has implemented or will implement an electrified vehicle of their own. And Porsche's offering, the upcoming Taycan, will be the one to beat.
The Taycan represents a €6 billion investment for the German automaker. It's helped create 1,200 new jobs, in part because Porsche announced that it's creating a "factory within a factory" at its Zuffenhausen plant, where Taycan production and assembly will take place. That process, Porsche claims, will be carbon neutral, though the goal is to create a factory with zero environmental impact in the future.
The plant will have a new Automated Guided Vehicles system that moves parts around on the factory floor and remove the need for conveyor belts, as Digital Trends explains. Tesla uses AGVs already, and it's a flexible setup that'll let Porsche restructure the assembly lines as it needs to.
Porsche also says that the Taycan will have some of the most advanced battery technology to date. Its 800 V architecture will help the car charge to a range of 100 km (62 miles) in four minutes. Porsche's parent VW has new, high-speed charging stations all part of that plan:
In the USA, the VW Group initiative Electrify America will see the installation of charging infrastructure (capacity of up to 350kW) at 300 motorway stations from 2019. Porsche is also planning to install more than 2000 AC charging points at destinations such as hotels in up to 20 markets in the run-up to the Taycan's launch. Customers will be able to gain access to the Porsche charging network via the Porsche charging service. This is a Europe-wide solution with access to a huge array of charging stations managed by different service providers. Porsche will take care of all billing centrally.
G/O Media may get a commission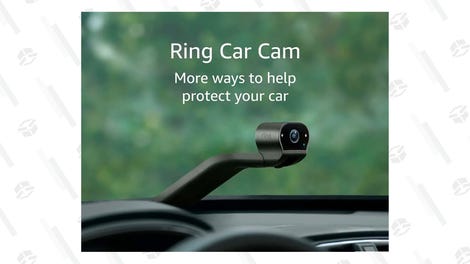 Porsche's cars have been consistently good, but rolling out a fast-charging network is what really makes EV ownership seem civilized. It's what has made Teslas feel viable in a way that cars like the Nissan Leaf never did. On top of that, it's cool that Porsche is using its existing factory and allowing for employee crossover with the sports car division.

Tesla's faced numerous quality issues with its cars. Part of that is because the company is new at actually building cars and its CEO insists on setting unrealistic production goals. The tried-and-true process of car manufacturing is exactly what companies like Tesla hope to disrupt, but as it turns out, building cars is hard. The legacy automakers like Porsche know a thing or two about it.
And I like the way the Taycan looks. I think part of the reason why Teslas are so popular is because they are sleek and futuristic. The Taycan has the same kind of aesthetic. Unlike other automakers, which are rolling out their first mass-market EVs as SUVs and crossovers, Porsche has chosen to go with an all-electric sedan, similar to Tesla.
Given the performance and feel of Porsche's current crop of cars, I have high expectations for the Taycan. But I think it'll be good. I can't wait to drive it.