When the Tesla Model S launched, we called it the world's most expensive beta test, since the copious quality issues made early adopters seem like guinea pigs. It's been a few years, and while the fit and finish of the Model S has vastly improved, the new Model X seems to still have a long way to go.
Tesla launched the Model X last fall, showing off the copious interior volume in what is, essentially, a minivan with fancy doors. Okay, so it's a minivan with fancy doors that can also do zero to 60 in 3.2 seconds. Well, orders have been rolling in recently, and it hasn't all gone as smoothly as Tesla would have preferred.
It's Been A Tough Launch For The Model X
The Wall Street Journal tells the story of Ann Carter, a recent Tesla Model X buyer. She owned the $138,000 car for only a couple of days before her falcon wings decided to give up the ghost. In a quote straight out of Desperate Housewives, Carter tells the newspaper she's embarrassed that others might think: "Look at the Carters—they spent all this money and the doors don't work."
Carter's woes aren't anomalies, as WSJ mentions Brad Ledwith, a Model X lessee who has also dealt with broken falcon-wing doors. He says he called up the nearest showroom, but had to wait two weeks since Tesla's service center was allegedly "overloaded with repair orders."
G/O Media may get a commission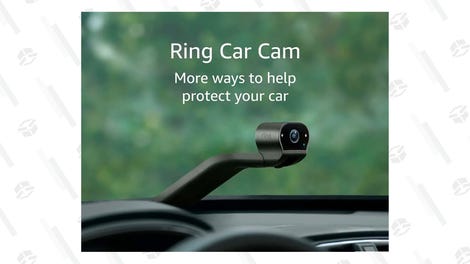 But the falcon doors aren't the only issues plaguing the Model X's launch, as Consumer Reports mentions Michael Karpf, a 75 year-old from New York, who has been having all sorts Model X quality problems.
Aside from his falcon-wing door which wouldn't close and later dented itself on an overhang, one of Karpf's windows wouldn't roll down until it managed to break through a piece of chrome trim.
Karpf also complained about the Autopilot system getting confused and the climate control's inability to keep the cabin warm enough on cool days.
Tesla forums are littered with complaints about fit and finish. Have a look at the .pdf in this thread, which shows bad sealing, poor parts fitment and even rust on the rear seat brackets.

Between these customers' quality and design complaints, Tesla's rear seat latch recall and the windshield that causes double-vision, the Model X launch has been pretty tough for the small Palo Alto-based company.
Customers Seem To Have A High Threshold For Problems
But Tesla owners seem to brush these little quibbles off like they're nothing. I asked forum user Pheadrus, the person who posted the aforementioned thread on TeslaMotorsClub, whether I could use some of his images in my post. He respectfully declined because he thinks there's "too much 'Tesla bashing' out there already."
So clearly, Tesla buyers are able to put their quality issues in context, understanding that this is a new car from a new company trying to revolutionize the industry. Quality issues are just growing pains. Even Consumer Reports says "Such issues are expected from a brand-new model."The Wall Street Journal reports that Ms. Carter and Brad Ledwith also have Tesla's back. Ledwith says he's "willing to concede a couple of things," and Ms. Carter said "I am totally willing to overlook the issues if Tesla fixes it." She went on to say that that if she had similar issues with her Cadillac Escalade, she "would be furious."
This is very similar to what happened with the Model S. The car scored poor quality ratings from Consumer Reports, even causing CR to remove their recommendation. Despite all that, the Model S still received high customer satisfaction rankings from the magazine.
People love the X just as much as the S, says Tesla's President of Sales and Services, Jon McNeill. He remarks: "The customer satisfaction levels for owners of the Model X are about the same as the Model S."
So it might have its issues, but buyers are still loving it.
Tesla Seems To Be Working On It
The good news is that Tesla seems to be working on it. Jon McNiell from Tesla went on to tell The Wall Street Journal that the falcon-wing door issues "are largely behind [them]," and the magazine continued by saying:
Tesla says it is quickly addressing its manufacturing problems. And improving its ability to bring high-quality vehicles to market is a priority for Chief Executive Elon Musk. Senior executives are meeting weekly with personnel from engineering and manufacturing to ensure a smooth launch next year of its first affordable car, the Model 3.

So hopefully Tesla can get these Model X issues ironed out so that, when the world's first affordable long-range electric car, the extremely high-profile Model 3, comes to market, owners won't have to spend their lives at service centers.