The best Porsches are the ones that truly want to kill you. More power. Less weight. Exponentially less mercy. They're the most desirable among a certain set of the Porsche faithful because they're seen less like a car and more as a wild beast to tame. In other words, it's about time they brought back the 911 GT2 RS.
The 2018 Porsche 911 GT2 RS was unveiled at the Electronic Entertainment Expo conference yesterday is promising to be the most powerful road-going 911 ever made. Only a few details were released, the most important of which was 640 horsepower from a twin-turbo 3.8-liter flat six engine sent to the rear wheels—as it should be in a GT2 RS. It's supposed to be the most powerful roadgoing 911 engine yet.
Strangely, when Jalopnik asked if there were any further details about the car, a Porsche representative was coy about it, referring to reports on the GT2 RS at E3 as "speculation," all while telling us to look out for a surprise:

Microsoft has released it new video game Forza 7 at the E3 in Los Angeles. Speculations regarding a possible new Porsche GT model have surfaced surrounding the presentation of the game. As a matter of policy, we will not comment on these rumors. However, don't rule out a surprise later in the year.
Either way, it's hard to believe that a GT2 RS won't happen at this point. We've seen a car believed to be the new GT2 RS getting tail-happy on the Nürburgring, complete with the same ducts in the hood as the car shown at E3. Porsche's head of GT cars has confirmed that a GT2 RS is on the way eventually. And man, did the Forza Motorsport crew sure sound like they were unveiling a car when they were talking about the GT2 RS, not just a pretty in-game one-off.

Thank goodness, because a GT2 RS is exactly what Porsche needs right now.

Many dyed-in-the-wool Porsche geeks view Porsche's reluctance to put a manual transmission in its most hardcore track car of the moment, the 991-generation 911 GT3 RS, as a sign that the company has gone soft. There's so much technology that can save you from yourself now, like that four-wheel-steering system that helps the now somewhat large big 911 get around the track.

G/O Media may get a commission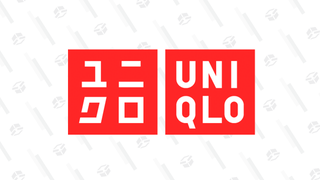 Year-round basics
Uniqlo Summer Sale
But Porsche has always had a contingent of track warriors who want speed over comfort. We're attracted to cars like the original 911 Turbo, the RUF CTR Yellowbird and the previous 911 GT2 RS because they're tail-happy and won't suffer any fools. Mastering a car that wants to stuff you into a guardrail at the slightest hiccup proves once and for all that you know your shit.

The new GT3 RS is nice and all, but there hasn't been quite as much fanfare about it biting back hard because you ran out of talent. Fortunately, twin turbos on a new GT2 RS should fix that lack of drama and win Porsche back a few fans in the process.

Any new 911 GT2 RS has insanely huge shoes to fill. The previous 997-generation 911 GT2 RS was a legend as soon as it was released, with 620 hp to the rear wheels. This made it the most powerful Porsche of all time—even over the legendary Carrera GT with its measly 605 hp. It was lightweight, too, with shimmering carbon fiber peeking out in as many places as Porsche could stuff it.

Back in 2010, Porsche wasn't happy with a Nissan GT-R claiming the fastest time around the Nürburgring—the world-famous track that's practically in Porsche's own backyard—and thus, the GT2 RS was born. The codename for the GT2 RS project was even Project 727 after Porsche's target Nürburgring lap time to beat the GT-R, according to Motor Trend.

The GT-R had run a 7:26.7; the 2011 911 GT2 RS did it in 7:18 through the tried and true method of making a lighter 911 with more power.

And thus, the GT2 RS name itself was built on one-upmanship. It's the fastest and most powerful 911 and the ultimate ride to conquer. If you can drive one fast and keep it under control, you are an instant legend.

The combination of rear-wheel-drive and turbos has traditionally been the best method for scaring the living daylights out of a Porsche driver. The GT2 RS is not the car for ham-fisted jabronis looking to show off at Cars and Coffee. For them, there's the too-comfy 911 Turbo with its bacon-saving all-wheel-drive and other niceties to coddle them while they cry like a wuss. It's been too long since Porsche's dedicated masochists had a car of their own.

Scare the crap out of us again, Porsche. It's time.