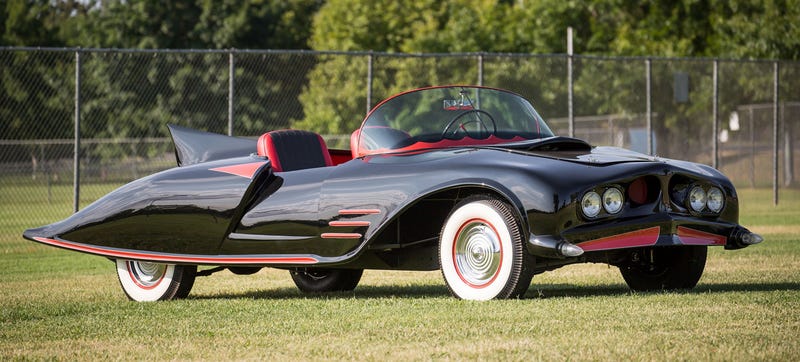 Last year the Batmobile from the famed 1960s TV series sold for a whopping $4.2 million at auction. Its little-known predecessor — the first DC Comics-licensed Batmobile — didn't fare nearly as well.
But hey, it's tough to live up to the legacy established by one of the most famous and recognizable TV cars in history.
Reuters reports that the Batmobile built in 1963 by 23-year-old Forrest Robinson, used for promotional events, left to rot in a New Hampshire filed for decades, and then fully restored last year sold for $137,000 at a Heritage Auction over the weekend.
This Batmobile was the first of its kind, but it certainly wasn't the last, and it faded into obscurity among the more famous cars used in TV and movies. Still, the customized 1956 Oldsmobile 88 is an important piece of Bat-history, and while it's not as dynamic as Adam West's car, it still looks pretty good.
The identity of the buyer was not immediately available, but hopefully it went to a good home. Or Batcave, in this case.