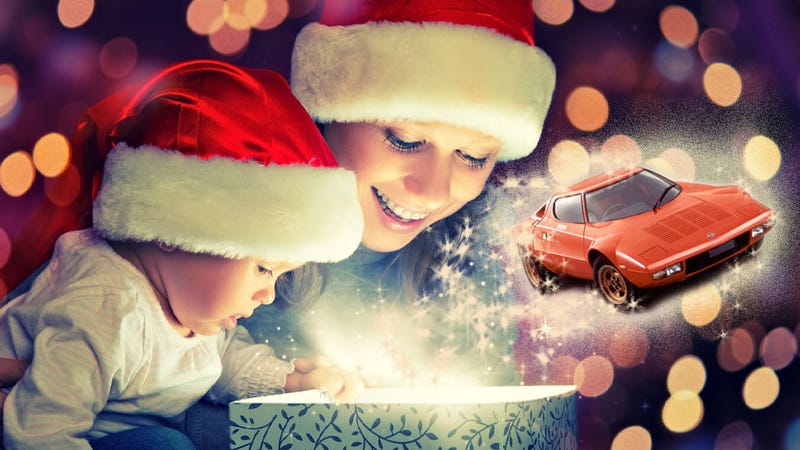 Since Gawker's take on a Jalopnik gift guide didn't go over all that well, I felt it was my duty to mobilize you fine people in creating a list of gift suggestions for speed lovers everywhere that does not completely suck. Let us never forget the real reason for the holiday season: buying stuff.
The assignment is simple: Find a gift for the car guy or gal in your life — or a person who needs to understand cars better because they confuse commuter culture with car culture — and paste it in the comments below. I'll even get you started because we're pals.
To make this gift guide easy to use (and maximally profitable for us poor sons of bitches), please follow these instructions:
1. Begin with the name of the gift, in bold, followed by the price.
2. If there's a photograph, post that below the name and price.
3. Describe the gift and why the sort of person who reads Jalopnik would like it.
4. Indicate where an interested reader can purchase the gift, linking out to an online retailer if appropriate. Which online retailer? That's up to you. But if you link out to Amazon.com, a nifty little box will appear allowing readers to click a little thingie and buy it right there, which is pretty neat. Even neater, Jalopnik and Gawker Media will get a cut of the purchase price. Do what you will with that information. Get gifting!
Photo credit Jason Torchinsky/Shutterstock