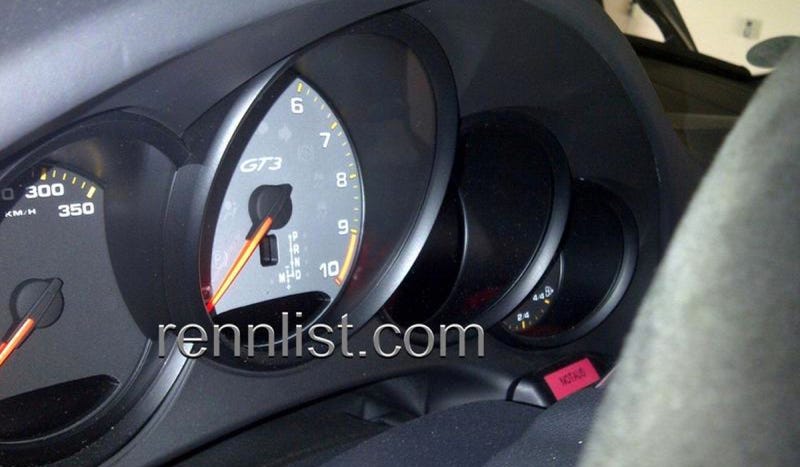 The GT3s are always my favorite variants of the Porsche 911. The next car is almost here, and it looks like it could be saying goodbye to the manual gearbox. It'll also rev forever.
I love the GT3 because it's the lightweight track focused 911. I also love the fact that it's only available with a manual transmission. It appears those days are over.
This picture of the tach of the next GT3 that popped up on Rennlist definitely shows shows it'll have a PDK. But it also looks like the shift pattern will finally be correct, meaning you'll pull the stick back to shift up and pushing forward to shift down. It's also supposed to be a completely different PDK than we've seen in other cars. That's good and bad.
Still, I want a manual, and in my blind fury I didn't notice the most interesting part of the picture: The GT3 redlines at 9,000 RPM. That is excellent. Rumor has it the car will be making more than 450 horsepower.