I wanted to chat about the future of electric mobility with the man who knows about it all: Henrik Wenders, Head of BMW's i division. He turned out to be a down to earth guy who believes cities without noise and air pollution is a vision worth working for. Talk about being at the right place!
The 2015 Frankfurt Motor Show was all about the Volkswagen Group going electric, be that with Audi's crossover or Porsche's four-door 911 concept. BMW is happy about the i cars' competition. Since creating your own market is very difficult, they find that more players ultimately do a better job at changing the game.
But Wenders also thinks BMW has the right approach while others are cutting corners, mostly because converting regular cars to electric is just not good enough. They've been there for market research purposes as well, first with 600 electric Minis, then with electric 1 Series Coupés which weighted two tonnes.
So instead of going that route, they spent the time and money to develop dedicated architectures for both the i3 and the i8 to end up with the desired short overhangs, the right weight ratio and the center of gravity pushed as low as possible.
G/O Media may get a commission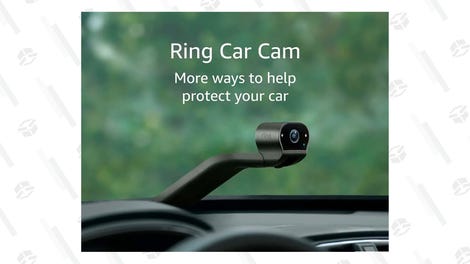 It was a long-term investment that required industrializing processes like the wet pressing of carbon fiber, but the economy of scale is already improving with the integrated carbon fiber you find in the new 7 Series. And there'll be no turning back.
Starting with a white sheet of paper allowed them to put the occupants on top of the drivetrain just like Tesla did, thus maximizing interior space. As for the exteriors, they certainly went where no manufacturer has gone before to make a lasting impression.

Sustainability is a world BMW likes to use almost as often as Efficient Dynamics, but Wenders won't play the range game without considering all factors of the vehicle. He says while the target is to provide the same range and charging times as you get with an internal combustion engine eventually, today's battery technology is intermediate despite the industry's best efforts, and while jamming more cells at a higher compression into a vehicle will extend the range, it will also make it heavier, put more stress on the batteries and sacrifice longevity. That's not acceptable, so they have to balance instead of chasing figures.
It's the same story with fast charging. As well as range and charging times, BMW also has to look at the energy invested and the whole lifecycle of the product, so they can sell the battery package with an eight year warranty. A conservative estimate, as he puts it.
As for the i8, they went with a hybrid drivetrain to get the most performance out of the lowest overall consumption. How efficient the car is in real life depends hugely on your right foot, but one thing is for sure: there's still nothing like it on the road.
Yet no matter how quickly Samsung can come up with new stuff, the next i8 will still remain a hybrid. And since it will have to be more powerful, BMW's job is to shred even more weight off it to offset the added "active material."
It's pure physics. Those damn cells and their cooling systems are heavy, and the i8 has to behave like a sports car. Otherwise, it would be a pointless design exercise.
What the next i BMW will be remains a mystery, but they aren't too worried about it. Having all the know-how allows them to create a new product in a very short time. If there's demand for something, they'll build it. But it won't be powered by fuel cells just yet.
BMW is toying with the hydrogen idea of course, and the i brand is the playground where it could reach production one day, but not before they see a clear dedication from governments and third party companies.
Henrik Wenders says we should look at Oslo, because being there is like time travel.
They launched their electric mobility programs just seven years ago, and by now, about 20 percent of their car fleet is electric.
The more they invest in the infrastructure and the more benefits the politicians provide, the cleaner and quieter a city becomes, and once the range anxiety wears off in about a week or two, there's no going back. That's why they opened i dealerships in forty countries already.
With a socket at home and near the office, BMW found that those who make the change will stick with electric cars for good, so this is all just a question of time in the Western world.
Living in the city, I feel like I'm up for it.
Contact the author at mate@jalopnik.com. Photo credit: BMW