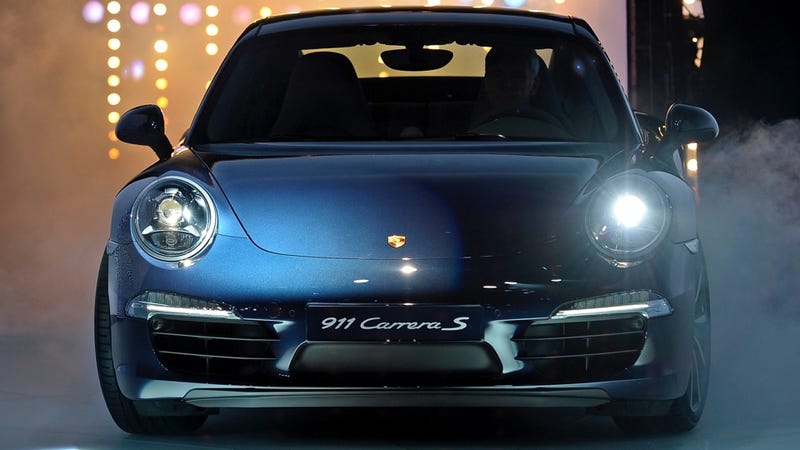 The 997's seven years are now officially over. The new Porsche 911 — 991 to Jalopnik readers — is very much like all 911's over the past 48 years. Only a little better at everything.
Unfortunately, the new car will not come with racing god Walter Röhrl standard, who drove up to the stage here in Frankfurt in a mouth-watering gray 911 with red leather seats from 1963, its first model year. He proceeded to reminisce about his teenage 911 dreams (Röhrl was 16 when the first car came out).
48 years after its introduction in Frankfurt, the 911 is new yet again, although you have to hand it to Porsche that it wasn't a bad idea to compare it with the very first car on stage, because it's not easy to tell the 991 from the 997. In fact, apart from a pair of rather Astonesque rear lights, they could have fooled everyone. Not Ferdinand Piëch, who was also here for the launch, but everyone else.
The new car is 100 pounds lighter, has a top speed of 180 mph, and gets a 350 hp boxer six. It will undoubtedly spawn an overload of special editions over the next few years. You will want them all.
What's completely weird about the 911 is that here in Frankfurt, where every current Porsche is on display, you can see how Porsche really make only one car. Very long wheelbase 911? Panamera. Tall 911? Cayenne. And so on. Quite remarkable, really.