The new Lancia Stratos has given in to the frenzy it's caused and posed pretty for the camera. Not only that but we have details too, like how it's got a Ferrari V8, ceramic brakes and a cost-is-no-object development budget.

So you fancy this new Lancia Stratos, huh? Well, this baby's got it all, the compact size, the clamshell openings, a tight, race-oriented cockpit and Ferrari power. A few things have changed though. Gone are the pop-up head lights, a victim of the times more than anything, and rather than a V6 mounted midship, instead there's a V8. The only one out there these days is the 4.5-liter from the 458, but who knows what could be lurking in there.


Also new are ceramic brakes all around and center locking wheel hubs, along with the undying affection of everyone familiar with the original. The program's supposedly been under development for as long as four years and is now coming to fruition with a very high-dollar budget. My offer to fist fight Matt Hardigree for first drive privileges still stands. [Italiaspeed]
G/O Media may get a commission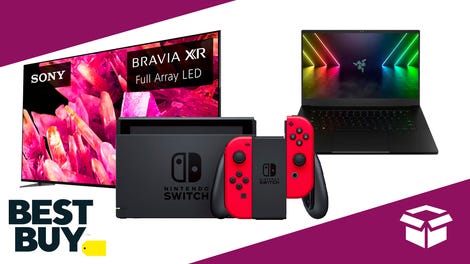 Three Day Sale!
Best Buy - 3-Day Sale