Can you barely contain your excitement for Gran Turismo 6? Then good news: you'll only have to contain it for a few more days. And if you're skilled enough, it could mean your shot at actual racing.
Gaming website Joystiq reports that a playable GT6 demo will drop on Tuesday, July 2. They say it could assuage some fears that the game really won't be out by the holiday season, though given Gran Turismo's awful record when it comes to delays, we're right to be skeptical.
Also, more good news for expert GT players who want to move into the real deal: this demo is the qualifying method for GT Academy 2013, which propels gamers into the real life Nissan racing team where they have been known to kick copious amounts amounts of ass. Qualifying ends on July 28, but the demo will still be fully playable after that.
G/O Media may get a commission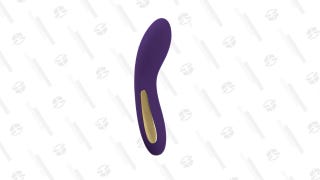 Aurora by Bellesa
Anyone up for taking a shot at the big leagues by starting in Gran Turismo?