If Detroiters know anything, they know about cars, hockey and disappointment. Their experience in all three came in handy yesterday when a brand-new 2019 Chevrolet Silverado Trail Boss stalled on the ice at the Little Caesars Arena, the new home of the Detroit Red Wings.
The Silverado was supposed to make a few laps of the ice during the second intermission before returning to dry land, but unfortunately it "ground to a halt" near center ice, breaking down just as crews were readying the Zambonis, as GM Authority dutifully reports. Eventually Chevy's people were able to get the truck running and sheepishly limped it off of the ice before the third period start. Luckily, the Wings were working last night and beat the St. Louis Blues 4 to 3.
GM announced it would be closing five North American plants and laying off 14,000 workers—nearly 15 percent of its workforce—earlier this week. Closures include the Hamtramck Assembly plant a few miles north of Little Caesars Arena. The loss of over 2,000 jobs was a huge blow to locals and a brand-new Chevy dying in the Arena is just further poetic justice, especially as the Arena itself has been a major disappointment as well. Recently, the seats in the arena—just over a year old—where switched from red to black so TV audiences wouldn't be able to make out how many spots were empty. There have been problems with the surrounding neighborhoods as well despite big promises for redevelopment. From the Detroit News:
They were promised five new walkable neighborhoods filled with shops, restaurants and housing. What they've gotten so far, they say, has been traffic gridlock, 27 parking facilities — some taking up entire blocks — and fewer places to live.

...
"The arena is pretty, their people are polite, but there is nothing beyond that," said Karen McLeod, an advisory committee member. McLeod has lived in Cass Corridor for 30 years. She lives two blocks from the arena that opened in late 2017.

"Most of our parking went away through their new parking lots, and the street parking is pretty much gone because the city wanted to make sure the crowds at the arena could get out quickly," McLeod said. A nearby party store where many residents relied on for groceries is now closed because the owners took a $3.2 million offer from a suburban developer, she noted.
G/O Media may get a commission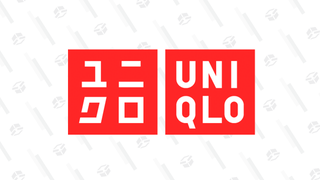 Year-round basics
Uniqlo Summer Sale
This Silverado stalling was just the decorative toothpick in this turd sandwich of a week in the Motor City. At least a Red Wings victory gives people in Detroit something to cheer for. By the looks of it, there isn't much else.