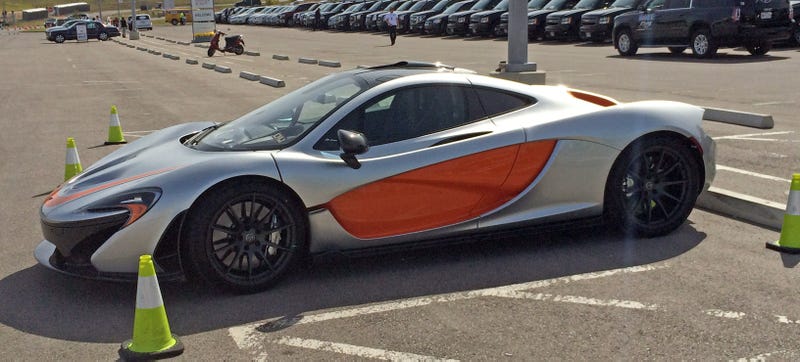 Speed freaks of all shapes, sizes and budgets come out of the woodwork for Formula One in Austin. That makes for a pretty interesting parking lot.
With Kinja totally borked on Sunday morning, I had nothing better to do than wander the parking lot taking photos of people's cars like a total creeper. The lot is about what you'd expect considering how expensive parking passes are.
That doesn't mean it's some wall-to-wall exotic-fest. There's tons of normal cars here, like Suburbans and Chrysler 200s. (There's also what feels like an endless sea of Panameras and Cayennes.)
But I found a few new and old cars that I thought were pretty noteworthy among the exotic and boring. Here are some standouts. Did you see any cool cars out there?
This Pristine Porsche 928 S4
This Ferrari F430 Scuderia
This Porsche 911 GT3 (Not pictured: Flames)
This Ferrari 550 Maranello
This Volkswagen Thing
This Bugatti Veyron
This Ferrari Testarossa
This Land Rover Defender
This Porsche 964 Turbo

This Freaking McLaren P1