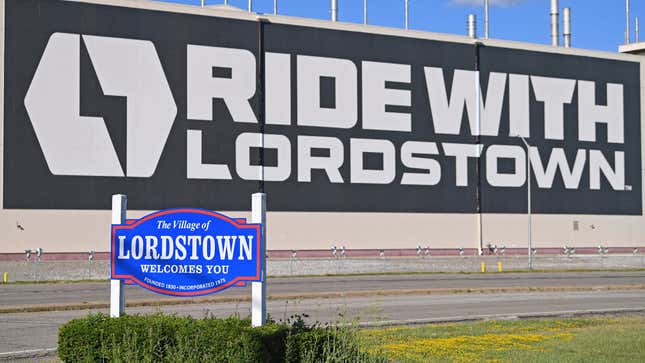 The ongoing drama between electric truck startup Lordstown Motors and contract manufacturer of your iPhone and also now maybe your car Foxconn has reached a predictable tipping point. On Friday, Lordstown announced it intends to sue its partner, which owns the facility in which its Endurance pickup is supposed to be built, for not following through on promised funding. Courtesy Reuters:

The cash-strapped EV maker had warned earlier it might be forced to file for bankruptcy, citing uncertainty over a $170 million investment deal with Foxconn through which the Taiwanese company would hold a near-20% stake in the money-losing U.S. firm.

It currently holds a little over 8% in the company, as per Refinitiv data.

Foxconn has since invested $52.7 million and is balking at purchasing additional shares, citing a breach of their agreement, Lordstown said.

On Friday, the U.S. company, named after the town in Ohio where it is based, said in a filing it believed Foxconn was unlikely to complete the promised purchase, citing a letter the contract manufacturer sent Lordstown earlier this month, in which the Taiwanese company did not acknowledge the subsequent common closing.

"The company believes that Foxconn's various breaches of the investment agreement and pattern of bad faith have caused material and irreparable harm to the company," Lordstown added in the filing.
To quickly get up to speed, Foxconn was due to provide Lordstown with another $47 million after the Committee on Foreign Investment in the United States greenlit the agreement between the two companies in April. Foxconn hasn't done this, reportedly because Lordstown's share price has plunged so far — below $1 — that the startup had to execute a reverse stock-split to remain on the Nasdaq exchange. Foxconn said that wasn't part of the deal, and ostensibly has cooled off on continued cooperation with its Ohio-based client.
Foxconn has made almost no public-facing statements throughout this whole saga, and didn't response to Reuters' last request for comment. It'll be interesting to see if Lordstown has a case against the tech giant, though if you start seeing Fisker Oceans or some other up-and-coming EV rolling out of the former General Motors facility, don't be surprised.