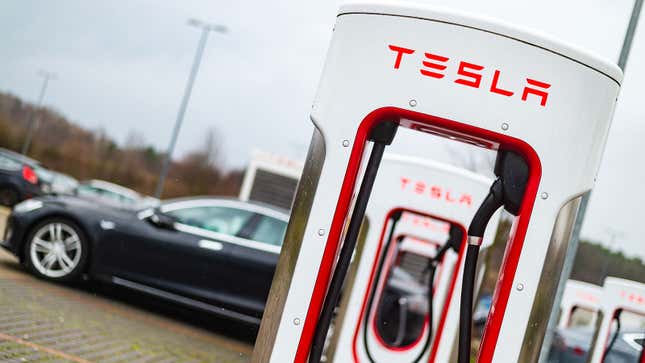 One of the advantages people can claim you get with owning a Tesla is access to the company's network of thousands of Supercharger stations. Last month, Ford and Tesla announced that Ford EVs would use a big part of the network too. GM followed suit on Thursday, as GM and Tesla announced a deal that will see GM EVs gain access to Tesla's charging network from 2024.

The move was announced by GM CEO Mary Barra during a Twitter Spaces event with Tesla boss Elon Musk Thursday night. GM's agreement is very similar to Ford's, CNBC reports. Under the deal, current GM EV owners will be able to charge at Tesla Superchargers using an adapter from next year. According to the site:
GM, like Ford, will also begin installing a charging port used by Tesla known as NACS, or the North American Charging Standard, instead of the current industry-standard CCS, in its EVs starting in 2025.

GM CEO Mary Barra told CNBC's Phil LeBeau on Thursday that, as a result of a deal, the automaker expects to save up to $400 million of a previously announced $750 million investment to build out EV charging.
The switch to Tesla's standard stateside is at odds with how things work in the European Union and much of the rest of the world. There, Tesla fits its cars with the CCS port, just like almost every other EV maker out there.
Perhaps just as interesting is the fact that Barra's announcement on Twitter marked her first foray into the social media platform since October last year. At that time, GM announced it was suspending paid advertising on Twitter shortly after Tesla boss Musk took hold.