Instead of casting Chinese cars for Transformers 4, Michael Bay should take a look at this: the Lexus LF-NX crossover concept, set to debut at the Frankfurt Motor Show next week. It's certainly closer to being an Autobot already.
Let's play a game! If you would have to guess what we see here, what would you say?
That it's a hybrid to make it "green," right? Damn right! It's also a car with the front of a JDM Toyota Crown turned upside down, and LEDs of course, framed by the Brushed Metal Silver exterior color to make it look like it's been carved from a single piece of solid metal. I'll take Lamborghini's Sesto Elemento, thanks very much.
G/O Media may get a commission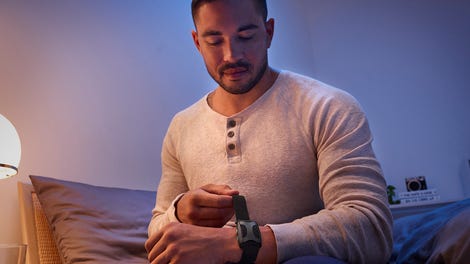 How about the interior than?
It's luxurious of course, with leather and ambient lighting all around to put you in a good mood. Lexus calls it 'Human Oriented,' which is great since it totally makes sense to orient an interior around the driver, and not something like a dog or a smartphone. It also comes with touch-sensitive electrostatic switches, and a new touch pad which looks like a fun gadget.

With everybody making luxury crossover concepts from Kia to Jaguar, it's only natural for Lexus to throw in another contender. But is it a hit or a miss? I'll make up my mind in Frankfurt...