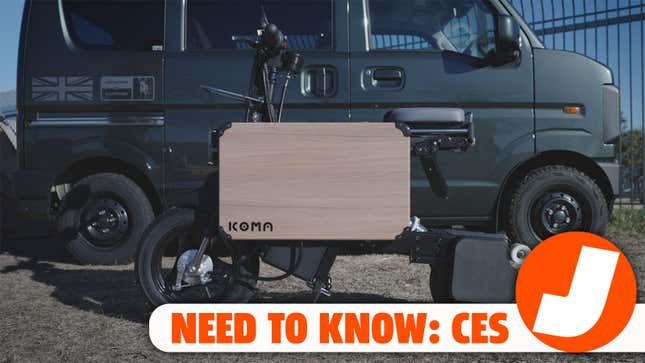 If there's one thing weird car fans like more than weird cars, it's the Motocompo. For anyone not familiar with this creation, the Motocompo was a cutesy folding moped that could fit into the back of '90s Hondas. It was designed to use when your car couldn't make it into the city due to traffic or parking restrictions. Now, this wonderful creation has been resurrected by a Japanese startup.

Called the Icoma Tatamal, the re-born Motocompo was unveiled at the Consumer Electronics Show in Las Vegas earlier this week. It's all-electric and offers an 18-mile range and top speed of 25 mph.
When it goes on sale later this year, the Tatamal will be powered by a 12Ah battery coupled with a 600W motor connected to a 6.5-inch wheel at the back. At the front, there's a 10-inch wheel to help absorb the bumps and jumps in the road a bit better.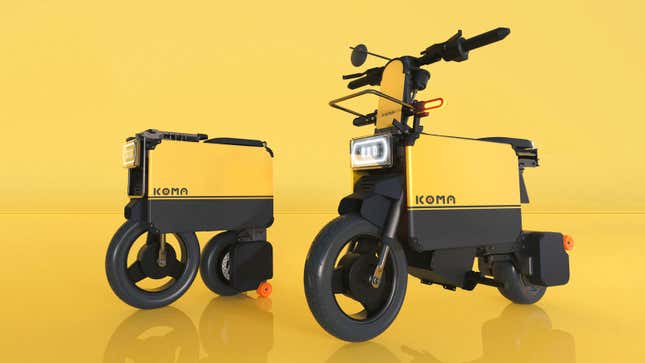 But what really makes the Tatamal stand out from the crowd is its foldability. Icoma says it'll fold down to the size of a suitcase and fit under your desk at work, or into the trunk of your car.
To do this, the handlebars can be packed away into the body and the front and rear wheels also fold in. This means the moped can pack down from 39" tall, 48" long and 25" wide, down to 27" tall, 27" long and 10" wide. And that means it would be small enough to check into most trans-Atlantic flights, which is nice.
There's one area that this moped might struggle getting through check-in, however, and that is its weight. As with every electric vehicle, the Tatamal is weightier than its gas-powered counterparts. Where the original Motocompo weighed just 99 pounds, the Tatamal is rated at 110 pounds thanks to those batteries.
But, having those on-board batteries does mean that you can use the bike as an emergency power pack to charge your phone via USB or run something larger with a dedicated AC output. It's basically the same as the F-150 Lightning in this regard, right?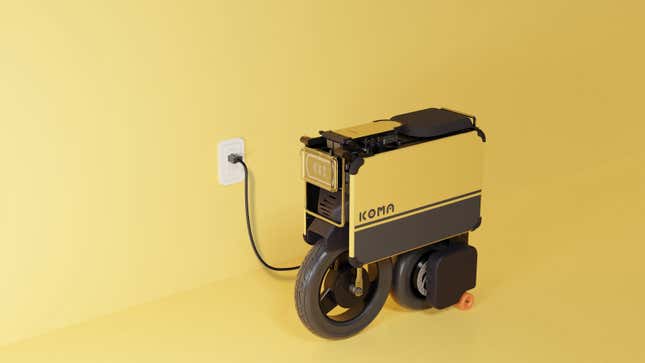 If you, like me, like the look of this little munchkin, Icoma says this isn't just some techy concept to show off at a trade fair. It's still in development, but should go on sale later this year.
When it does, the Motocompo of the future will be priced at around $4,000 according to Tech Crunch. And that puts it in the same league as some pretty swanky scooters and electric bikes.
So, is this the electric mode of transport for you? And, if so, how would you use it in your day to day?