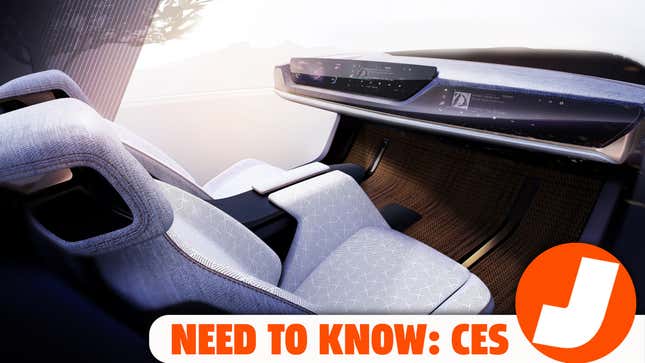 Chrysler has announced the debut of its futuristic Synthesis interior concept demonstrator at CES 2023. Those attending this year's Computer Electronics Show in Las Vegas will be able to get a preview of Chrysler's self-envisioned future starting on January 5th. The Synthesis two-seater might lack doors, a windshield and a roof, but its design is immediately evocative of a fictional starship. The demonstrator is intended to be a representation of the design language and advanced technologies that could feature in Chrysler production cars in the near-future.

At the heart of the Synthesis is a trio of AI-powered Stellantis technological platforms collectively referred to as Advanced Technology for Real Life. Chrysler will be the first Stellantis brand to debut all platforms in North America, STLA Smart Cockpit, STLA Brain and STLA AutoDrive. The three platforms are intended to work in unison to offer customers an almost effortless driving experience.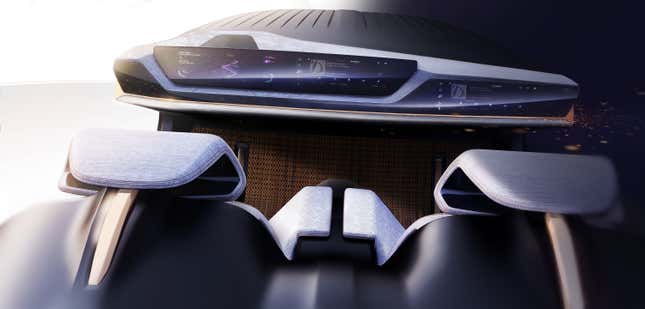 STLA Smart Cockpit is the most striking platform of the three. It shows up in the Synthesis as a 37.2-inch infotainment system that might as well be the entire dashboard. Behind the screen is STLA Brain, the advanced AI software. Chrysler states that the AI can learn its owner's user interface preferences. The software can also sync into the owner's digital device to integrate calendars and automatically plan routes.
Speaking of route planning, this is where STLA AutoDrive comes in. Chrysler claims that STLA AutoDrive will deliver Level 3 autonomous driving and will allow "for hands off the steering wheel and eyes off the road." The automaker also claimed that its AI can also locate parking spaces and charging ports. But as the platform suite's name implies, I'll have to see it in real life before I believe it.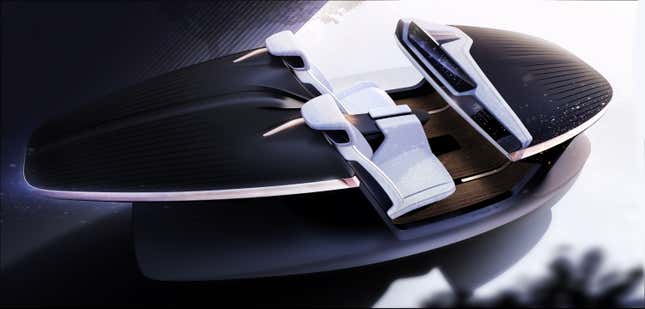 The Synthesis' luxurious interior is 100 percent sustainable. The seats are upholstered in vegetable-tanned leather, and the instrument panel is constructed from 100 percent post-industrial plastics and ocean plastics. The Synthesis' matte black exterior finish is also appealing despite the demonstrator's odd body design. Chrysler CEO Chris Feuell said, "The Chrysler Synthesis shown at CES 2023 represents the future of Chrysler brand design, technology, and customer experience, by introducing customer-centric design and intuitive, seamlessly connected technology for real life."
The future offered by Chrysler in the Synthesis is ambitious. The automaker intends to launch its first battery-electric vehicles in 2025 and have an all-electric lineup by 2028. The Synthesis is the first impression of Chrysler's new era, but only time will tell if the Detroit brand can deliver its vision.