Because where else can you see a blue Ferrari F40 casually parked on the grass in the campsite's lot?
I used to cover this aspect of the Goodwood events very extensively, but this time around, I realized on the second day of the Festival of Speed that there's no hard drive in site that could take on the challenge. Still, I didn't come empty handed.
Three cars. That's all you're getting this time. But they're three pretty cool ones. Can you guess the first just by looking at this image?
G/O Media may get a commission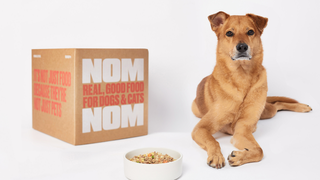 If not, here's more:
Exhibit 1: Bristol Fighter
I know this isn't the coolest re-bodied Viper ever made, because that happens to be a Zagato, but it is the last Bristol model to date, they only made seventeen (other sources claim thirteen), and while this blue example isn't the turbocharged version, it's still good for 210mph. Supposedly.
Moving on! I don't remember when was the last time I saw one of these. Maybe never?
Exhibit 2: Mazda RX-4 RE12
Funny enough, Ben Hsu from Japanese Nostalgic Car came to say hi and give me some of his cool Hot Wheels cars. In exchange, I shared these pictures with him, because the car has left the scene by then.
Ben happens to have an RX-4 in Los Angeles, but his blue car is pretty far from being a runner at this point. This yellow example however is as pretty as it gets.
Wankel, or bust!
OMGBLUEF40OMGOMG, right? Okay, here we go.
As I mentioned earlier, if there's a Ferrari F40 at Goodwood, it's not going to be a red one, because more than 1,200 motherfuckers out there have a red one. Jay Kay is one of them.
While that claim is technically not true when it comes to Goodwood's parking lot, I was more interested in the blue beauty.
Exhibit 3: Ferrari F40
I'm not sure how many F40s blued themselves since 1987. One in Germany for sure, but the number must remain pretty low.
Blue exterior, red seats and a black gated shifter. This is it.
On a side note: Don't ever buy the 18-135 1:3.5-5.6 IS STM glass from Canon. As you can see, the barrel distortion level is unacceptable. Just spend more on something better, because who knows when will you see a blue F40 again? Sorry for the interruption, Gizmodo out.
Photo credit: Máté Petrány/Jalopnik
---
Contact the author at mate@jalopnik.com.