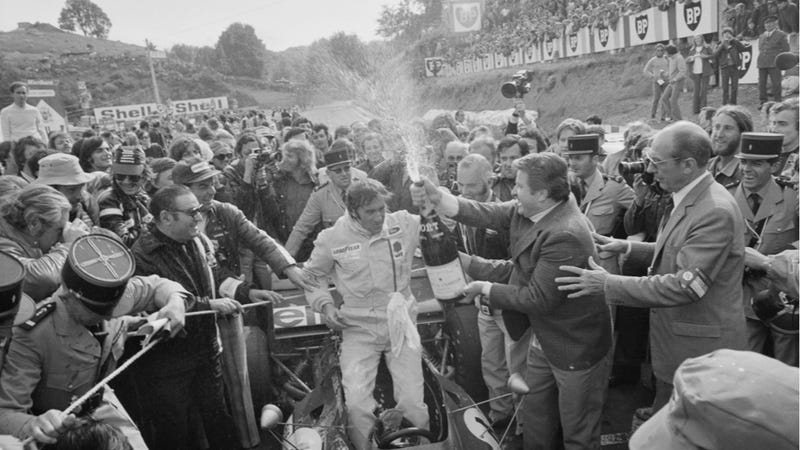 Welcome to Must Read, where we single out the best stories from around the automotive universe and beyond. Today we've got reports from Speedhunters, BBC News, and Flipboard.
The irreplaceable Speedhunters live up to the promise of their name, delivering a French race track that didn't survive but still exists. It's also in Grand Prix.
It was a quick track – Chris Amon's lap record of 1972 set the bar at an average of 104mph, which is incredible when you study the layout. It was described as a quicker, twister version of the Nürburgring. Drivers even complained of motion sickness and would wear open-faced helmets just in case, though that would have dire consequences.
A visual look at flying cars from Flipbook, because flying race car.
riving cars with no fear of flying. To go fast and fly? Just add lightness!
Not sure what this has to do with anything, but as we switch to drive-by-wire cars.
Upon tasting the burger, Austrian food researcher Ms Ruetzler said: "I was expecting the texture to be more soft... there is quite some intense taste; it's close to meat, but it's not that juicy. The consistency is perfect, but I miss salt and pepper."
Photo Credit: Getty Images, Flipbook