With the 2015 Ford Mustang, the original pony car celebrates its 50th Anniversary. And in addition to putting one atop the Empire State Building, Ford has gone the obvious route and released this, the Ford Mustang 50 Year Limited Edition. AKA, the commemorative anniversary special.
When the original 1964.5 Ford Mustang debuted it was cheap as hell, and came standard with a 105 horsepower inline-6 engine and a humongonormous options list.
And this, the Ford Mustang 50 Year Limited Edition, is the EXACT SAME.
Just kidding (lolz), it's not like that at all. It's a Ford Mustang GT with the performance pack, to which Ford adds some chrome bits and a near 3/4 window that harkens back to the original vents. No word on pricing until we get closer to the sale date this Fall, but you can bet all your horse hooves its going to be just a tad more expensive than a stripped-out little coupe with a straining 105 horses.
Oh, and in case you were wondering about that options list, that doesn't really harken back to the original, either. It already comes loaded with pretty much every option already, so the only way to make the Ford Mustang 50 Year Limited Edition your Mustang is to choose the transmission (automatic or manual), and the color (Wimbledon White or Kona Blue).
G/O Media may get a commission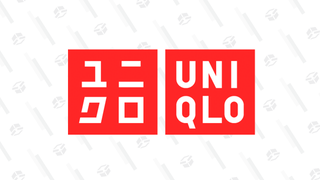 Year-round basics
Uniqlo Summer Sale
That being said, it's a new Mustang, which I think looks splendid, and the retro off-white that the show car came in really makes the lines pop. Plus, it's not like you young whippersnappers with your Game Boys and your Walkmans are gonna be buying the 50th anniversary edition, either. It's going to be people who remember the original 50 years ago, and those people are the Olds.
And, as a general rule, the Olds have more money than you do. So it makes sense that the Mustang for them would be pretty loaded.
Only 1,964 of these things will be made (get it? Get it??? 1,964, like 1964, the year Mustangs originally went on sale? Get it???????????). So get it while it's hot, which it will not be, because it's going on sale in the Fall, when the weather is generally cooler, although the weather is generally cooler year-round these days, CAN YOU BELIEVE IT SNOWED LAST NIGHT?
WHAT THE HELL, IT IS APRIL. STOP SNOWING, AMERICA.
Photo credits: Brian Williams/Jalopnik