General Motors may have paid a $900 million fine to settle the deadly ignition switch case with the feds, but it still faces a barrage of lawsuits from survivors and their families. The first such case, currently being tried in Manhattan, has just encountered a huge plot twist full of fraud allegations.
The Oklahoma mailman involved in a Saturn Ion crash seeking damages against the automaker now faces allegations of check fraud—allegations that surfaced during his case and could derail it entirely.

Here's the backstory: the mailman, defendant Robert Scheuer, was involved in a crash two years ago when his 2003 Ion hit a tree. Scheuer claims that due to the ignition switch defect, his airbags did not deploy in the crash, leading to what he says were debilitating injuries.
He's suing GM for unspecified damages, and his suit is a "bellwether" case that could determine how thousands of other cases could go.
Now we get to the weird part. As Bloomberg's Erik Larson reported from the courtroom, Scheuer claims "memory loss" from the accident caused him to misplace a $49,500 check for a down payment on the family's "dream home" home in suburban Tulsa. That caused the family to get evicted from the house, an outcome Scheuer blames on GM.
G/O Media may get a commission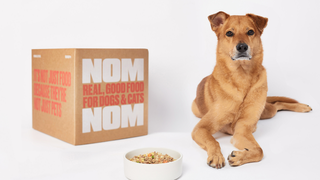 However! GM's lawyers discovered that Scheuer and his family were actually kicked out of the house after a real estate agent found Scheuer faked a $441,430 check stub from his government employee retirement account as "proof of funds" to close the home sale, Bloomberg reports. The original stub was for just $430 before it was altered.
That apparently came as news to Scheuer's own attorneys on Tuesday, and I can imagine they were... not happy about it, to put things mildly. From the story:
GM's court filing on Tuesday included dozens of attachments purporting to back up its claim, including printouts of loan documents, e-mails and a photo of the disputed check stub that Scheuer allegedly sent to the real estate agent in a text message.

The documents show a typical transaction for a newly built house, including requests for extra gutters, sprinklers and wood flooring, deteriorating into allegations of a widespread fraud over a period of a few months.

"Heard you and Robert were at Pottery Barn Saturday afternoon (after being at the bank) ... and were still telling them you had money coming in," an e-mail to Lisa Scheuer from Concept Builders Inc. said on Sept. 9, 2014. 'How many other people are the two of you trying to scam?'"
And possibly even more troubling is this:
The real estate agent's communications also show that Scheuer was on vacation shortly after the accident, when he was purportedly bedridden, GM says.
So far the jury in Scheuer's lawsuit has not heard any of this; discussions over the check fraud allegations have been made without them present. And while this development won't affect GM's liability overall in other cases, it's deeply harmful to Scheuer's credibility, and a very rough start for the first of these lawsuits to go to trial.
It also could mean much bigger problems for Scheuer, as GM's allegations bring up the possibility of criminal charges for perjury and check fraud. Indeed, Scheuer and his wife today appeared in court with criminal defense attorneys of their own, in addition to the lawyers from their civil case against the automaker.
This one will be very interesting to watch.
Photo credit AP
---
Contact the author at patrick@jalopnik.com.