Ferrari dumped a new plan for investors today, announcing that it will produce 15 new models by 2022, including a crossover called the Purosangue and a new hybrid mid-engine supercar to slot above the current 488, which will also be replaced by a hybrid model.

Please help me, my eyes are spinning more than usual and my anxiety is peaking in anticipation of hearing people complain about a Ferrari SUV. A few deep breaths and I'll be back on the news.
It's pronounced purrrro-song-way, if you were struggling.
You may remember a few years ago when Ferrari's then-chairman and former Fiat Chrysler CEO, the late Sergio Marchionne, said "you have to shoot me first" before Modena would put out an SUV. But before his death this summer, Marchionne seemed to have come around to the idea—or at least to how much money was to be made if Ferrari went the SUV route. It's an idea whose time has come, even if the purists are having heart attacks over it.
According to Road & Track based on information from the investor meeting, both the 488-replacement and a new, top-of-the-range "standard" level car will share a new hybrid mid-engine platform. Along with the new platform, a new dual-clutch transmission is also in the works.
G/O Media may get a commission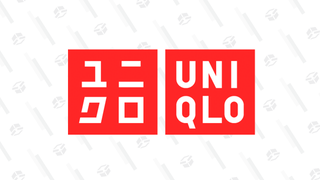 Year-round basics
Uniqlo Summer Sale
The info comes courtesy of Enrico Galleria, Ferrari's head of marketing, who also indicated the new mid-engine platform could be the foundation of more future models. He also confirmed that there won't be another LaFerrari-level car until after the model onslaught through 2022.
In other news, Ferrari also announced an upcoming "elegant" GT car to sit alongside the GTC4Lusso and Portofino, which is intended to share a platform with the front-engined Purosangue, according to Road & Track. Chief Technical Officer Michael Leiters also confirmed the automaker is working on a new V6, which is very interesting, and probably an easy pairing with the upcoming hybrid tech.
So that's 15 upcoming cars, including model replacements and all-new models like top-tier mid-engine hybrid and the Purosangue SUV, with a new dual-clutch and V6 sprinkled in there somewhere. All of that on top of the Monza SP1 and SP2 special series cars that were also revealed.
If that felt like a lot of Ferrari news, just imagine how it's going to be over the next four years. Sounds like we're going to be averaging about four new cars every year. Hope you like Ferraris.