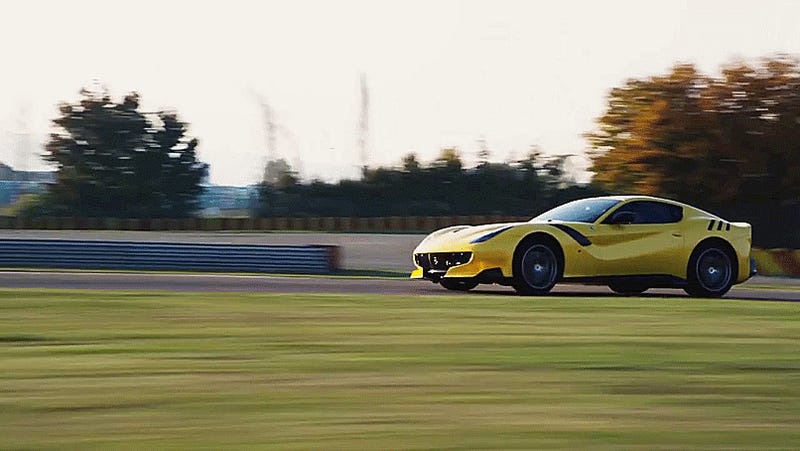 The Ferrari F12tdf debuted at Mugello Circuit in Italy just over a week ago, and Autocar's Matt Prior took it out for a test drive to give us a bit of a closer look at the new 770-horsepower beast.
Ferrari only plans to build 799 models of the F12tdf, and Autocar reports that the price tag will be £339,000 (over $600,000 U.S. dollars). The name—standing for "Tour de France"—pays tribute to Ferrari's days of success at road races in the 1950s and '60s. It can go zero to 60 in 2.9 seconds, and its top speed is a whopping 211 mph.
The Autocar group also shared a full written review of the new F12tdf here.
---
Contact the author at alanis.king@jalopnik.com.