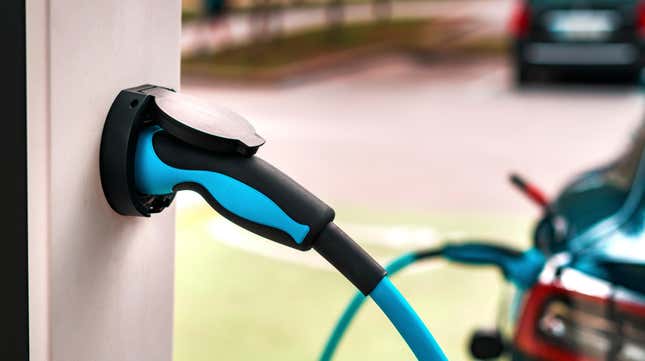 The EV transition that the Biden Administration is counting on won't work unless charging is easily accessible to the general public. The ball is slowly starting to roll with getting more charging built across the country now, as Bloomberg reports the government has started to accept applications for $2.5 billion in federal grants to run public charging stations.

In case you missed it:
The program is called the Charging and Fueling Infrastructure (CFI) discretionary grant program, or CFI. Through funds provided by the passing of the 2021 Bipartisan Infrastructure bill, the government is taking applications to provide $2.5 billion over the next five years to build out a nationwide network of EV chargers.

The program is divided into two. There's the Community Program which will fund the construction of EV chargers as well as alternative fueling infrastructure at publicly accessible locations like parking lots and schools. More importantly, applications for the construction of facilities in rural communities, low-income communities, and places that have multi-unit housing or little private parking — which is important given the housing crisis — will be given priority. The Department of Transportation has insured that 40 percent of the funds allocated for the program will be for these disadvantaged areas.

The second grant, called The Corridor Program, will focus on building chargers along highways. This should go towards the administration's goal of having a public fast charger every 50 miles across the country by '26. All of this is more than just building a bunch of chargers across the country. It's about having access to chargers that work, as Alexandra Wyatt, policy director and legal counsel at the nonprofit GRID Alternatives pointed out. "Charging really has to be available where people are," she told Bloomberg. "It's extremely crucial to build that out in an equitable way and not just to build it out, but to maintain it."

But not all of this is going to be easy. Speaking to Bloomberg, Transportation Secretary Pete Buttigieg wouldn't exactly say how many chargers the administration expects to be built by the end of '24 given that the administration wants the chargers to be manufactured in the U.S. But he said things are starting to get going. "We've kind of been the foot of the hockey stick because we are still aligning the program guidance and the Buy America rules and the regs on how interoperable and user friendly they needed to be, which is important before states can start moving money. Now that we have the rules and we have the money, you're going to see I think a leap."