Good Morning! Welcome to The Morning Shift, your roundup of the auto news you crave, all in one place every weekday morning. Here are the important stories you need to know.
1st Gear: It's A Global World Now
You've probably heard Mitsubushi is ceasing operations soon at its only U.S. plant, the factory in Illinois that once spent decades cranking out Mitsubishi Eclipses and a litany of other MitsuChrysler vehicles. It's now for sale and could close if they don't find a buyer.
But the struggling plant's end says more about the U.S. market, Japan and the global industry as a whole that it does solely about Mitsubishi. The plant was the last of the Asian-American joint venture plants that began in the 1980s. From Automotive News:
Mitsubishi's Normal, Ill., plant was part of a wave of Asian-brand joint-venture auto plants in North America that opened in the 1980s and 1990s to do whatever was necessary to crack the all-important U.S. retail market.

Mazda, Toyota, Subaru, Isuzu, Suzuki and, briefly, South Korea's Hyundai also opened North American joint-venture production lines in that era. All have either closed or morphed into other production arrangements.

The new reality: Auto production is increasingly shifting to more cost-efficient global platforms and world supply bases that serve multiple markets.
G/O Media may get a commission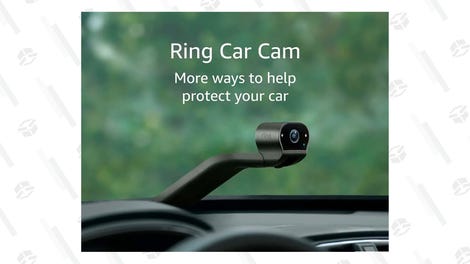 As that story notes, automakers don't really just build cars "for U.S. consumption" anymore, but for the whole world.
2nd Gear: Japan Plays Catch-Up On Turbos
Turbochargers are no longer the sole purview of homologated rally cars and higher-end 911s. They're everywhere these days, but curiously the Japanese automakers haven't been as quick to adopt them across their lineups as the American, Korean and European companies. (At least that's true in the U.S. — in other markets they've been way heavier on turbos for a long time.)
Expect that to change soon. Even the venerable V6 Toyota Camry is expected to be replaced by a turbo four soon, reports Automotive News. Honda's leading the Japanese "turbo charge", while Nissan will be slower to adopt them. Here's why they waited so long:
What explains Japan's moving so late to turbos? They didn't need to until now.

"The Japanese were able to wait longer to adopt these technologies because they could," said Ed Kim, vice president of industry analysis at AutoPacific. "They had less to prove to the buying public."

Honda, Toyota and Nissan had many models that were at or near the top of their segments for fuel economy without adopting technologies such as turbos, direct injection and multispeed or continuously variable transmissions, or using them more sparingly than the rest of the industry.
That seems a bit like spin to me, especially since:
3rd Gear: They Also Lag On Infotainment Systems
From that same story:
Not all the changes coming from Japan are under the hood. Nissan, Honda and Toyota also plan to make up lost ground in infotainment systems.

"Once upon a time Japan was thought as the ultimate tech mecca, and now they're behind on infotainment technologies," AutoPacific's Kim said. "So look for some real progress in terms of getting their infotainment systems up to date."
Maybe we're just not really seeing much in the way of Japanese innovation anymore.
4th Gear: Legislating Against Car Hacking?
The recall of 1.4 million Fiat Chrysler vehicles to fix a remote hacking vulnerability is a big deal, if only for the fact that it's the first time this has ever happened. Next up: legislation to protect cars from this happening in the first place. Via Bloomberg:
Senators Edward Markey of Massachusetts and Richard Blumenthal of Connecticut, both Democrats, introduced legislation on July 21 that would direct NHTSA and the Federal Trade Commission to establish rules to secure cars and protect consumer privacy.

The senators' bill would also establish a rating system to inform owners about how secure their vehicles are beyond any minimum federal requirements. The lawmakers released a report in 2014 on gaps in car-security systems, concluding that only two of 16 automakers had the ability to detect and respond to a hacking attack.

Markey questioned why it took nine months after learning about the security gap for Fiat Chrysler to order a recall.
Because they're so awesome at recalls?
5th Gear: More $70,000 Pickup Trucks!
Think the fancy Ford F-150 Limited is the only luxed-out truck on the road? Think again. This party's just getting started. From The Detroit Free Press:
Today's top-of-the-line trucks have heated steering wheels, heated and cooled seats, aluminum wheels, along with all of the latest high-tech features such as rear-view cameras and blind spot monitoring systems — not to mention enough chrome to blind onlookers on a sunny day.

Every time automakers roll out a higher-level truck they discover there is even more demand than they anticipated, leading executives to predict the industry will continue to push the limit.

"Have we found the ceiling yet? I don't think so," said Stuart Pierce, marketing manager for the GMC Sierra.
So much profit margins!
Reverse: Au Revoir, Deux Chevaux!
The last Citroen 2CV, known as the "Tin Snail" for its distinctive shape, rolls off the production line at the company's plant in Mangualde, Portugal at four o'clock on the afternoon of July 27, 1990. Since its debut in 1948, a total of 5,114,959 2CVs had been produced worldwide.
Neutral: How Does Japan Get Back On Top?
There was a time in this country when there were legitimate fears that the Japanese automakers would put ours out of business. But while they still make solid products and are the leaders in many segments, it's hard to deny that they seem as innovative as they were 20 years ago. Can they come back?
---
Contact the author at patrick@jalopnik.com.