Diesel-powered pony cars—so perverse and unnecessary that I have to admit I'm intrigued. The real question is, what's filthier: the fumes pluming out of these exhaust pipes or the grandiloquence coming out of this narrator's mouth?

A custom car shop in Minnesota called One Of Won customs has pulled off two fairly spectacular engine swaps: a 5.9-liter 12-valve Cummins into a Charger sedan, and more recently a 6.6-liter Duramax engine into a late-model Camaro.
The Camaro has dynoed at 516 horsepower and 896 lb-ft of torque and the Charger came in with 306 horsepower and 721 lb-ft of torque, over a year ago before any modifications were made.
Much more impressive than the output is how snugly these engines were made to fit in the cars. It took removing the subframe from the unibody and sticking spacers between, but the crew at One Of Won actually made this 6.6-liter diesel engine look right at home in the Camaro's engine bay.
G/O Media may get a commission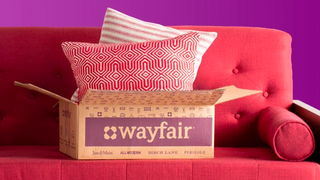 Big deals
Wayfair Surplus Sale
And, as you could see in the video, it even works.

The Charger has been around for a little longer, and is described as "1,500 hour build" on One Of Won's breakdown page. The builders say "The only cutting that was performed to the body was the shift lever hole above the transmission." Besides the hacking and notching that they had to do to the subframe, of course.
Making room for the massive cooling system was a whole other ordeal, as well as reinforcing the front shock towers to keep from buckling with a 1,100-pound engine between them. But even though the shop seems to reckon it's less polished than the Camaro, I have to say it's mighty clean too.
At least, until it actually gets driven. Then it's just a dirty affront to emissions regulations.

Can you still respect an impressive custom build if its sole purposes seems to be "being a jackass?" I think, probably yes. This video's voiceover has me edging the other way. But man, that really is some insanely otherworldly engine squeezing.